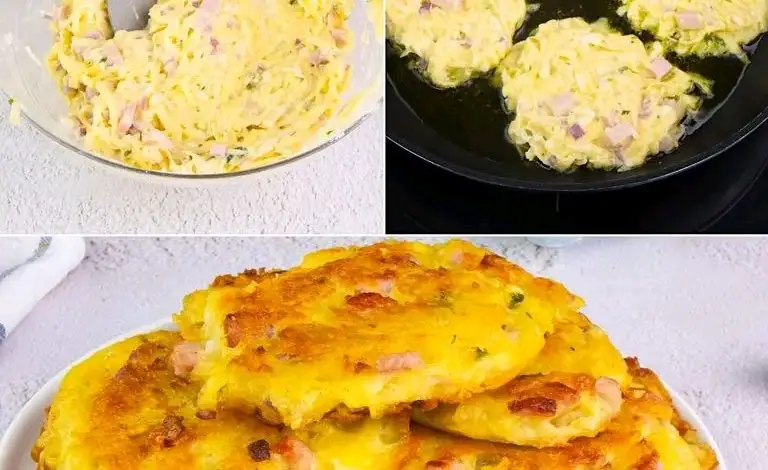 POTATO AND HAM DRINKS
Potato and ham drinks might not be a conventional combination, but they offer a unique culinary experience. Imagine a rich, creamy potato soup infused with the savory goodness of diced ham. This hearty, comforting soup is a favorite in some regions, often seasoned with herbs and spices for extra flavor.
Ingredients:
800g potatoes
2 eggs
100g cooked ham
100g cheese
1/2 onion
Parsley
Salt
Pepper
50g flour
Olive oil
Preparation:
1. Grate the potatoes and transfer them to the bowl. Add the eggs, cooked ham, cheese, onion, parsley, pepper, salt and flour, and mix everything well to obtain a compact mixture.
2. Add the olive oil to the pan and begin adding the mixture with a spoon, flattening it a little.
3. Fry the fritters on both sides until golden.