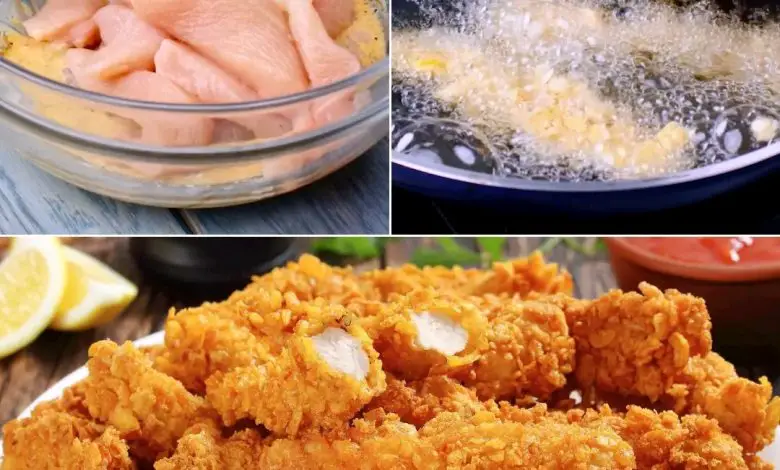 CRISPY CHICKEN STRIPS
Crispy chicken strips are a delightful dish loved by many. These succulent strips of chicken are coated in a seasoned breading that creates a satisfying crunch when fried to perfection. Whether served as a snack, appetizer, or a main course, they are often accompanied by a range of dipping sauces, adding extra flavor and excitement to each bite.
Ingredients:
Chicken breast
Toasted corn flakes
Flour
I beaten egg
Salt
Black pepper
Extra virgin olive oil
Ketchup
Pitted black olives
Preparation:
1. Cut the chicken breast into strips, season with salt and lightly flour them.
2. Then, we pass these strips through beaten egg and then through the toasted corn flakes, which we have crushed a little with our hands.
3. We fry them in extra virgin olive oil, very hot, until they are golden brown, we take them out and let them rest on kitchen paper or absorbent paper.