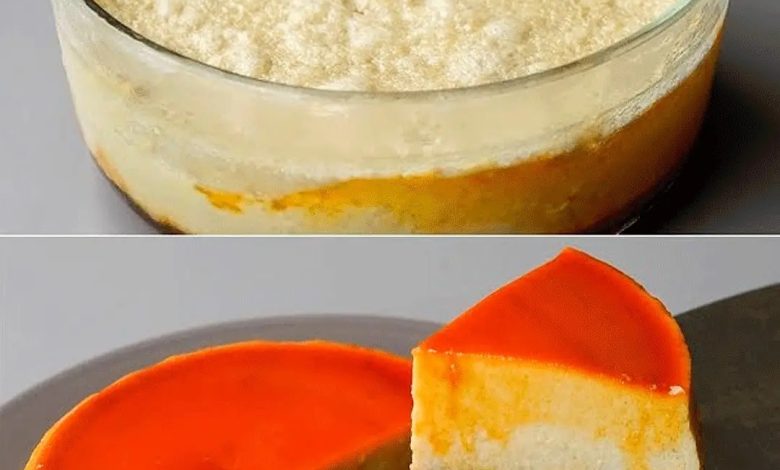 BANANA FLAN
Banana flan is a delightful dessert that combines the creamy richness of flan with the sweet, tropical flavor of bananas. This dessert is made by caramelizing sugar, creating a luscious caramel layer on the bottom of a mold.
Ingredients:
2 ripe bananas
1 tablespoon lemon juice
1 and a half glass of milk
4 tablespoons of sugar
The rind of a lemon
4 eggs
Liquid candy
Preparation:
1. We will start this recipe by preheating the oven, we will set it to 180º so that it is ready when it is time to receive our banana flan.
2. The next step is like that of a conventional flan, we are going to put the milk on the heat. We will heat it and flavor it, add the lemon peel and sugar. The tablespoons of sugar can be modified depending on whether we like more or less sweet desserts. We can add less considering that the caramel and banana will already give us this flavor.
3. We prepare or put the caramel in the bottom of the flan box. We can make it immediately with sugar, two tablespoons of water and a splash of lemon or buy it ready-made. In any case, it will be delicious.
4. We continue with the bananas, peel them and place them in a bowl. We crush them with a spoon and remove the toughest threads. So that they do not oxidize and retain all their flavor, we will add a few drops of lemon.
5. In a bowl we will beat the eggs so that they are ready when forming the flan, this ingredient will be what will give them body.
6. When the milk starts to boil, remove it from the heat and remove the lemon rind. We add the eggs little by little while stirring. When they are integrated we will add the banana.
7. To make a more elegant flan, we can beat it with the mixer and avoid leaving lumps or scattered pieces of banana.
8. We put the mixture in the flan pans and cook for about 25 minutes until it has completely set. At that moment we remove it from the oven, wait for it to cool and unmold it. We will have a dessert of 10 ready.