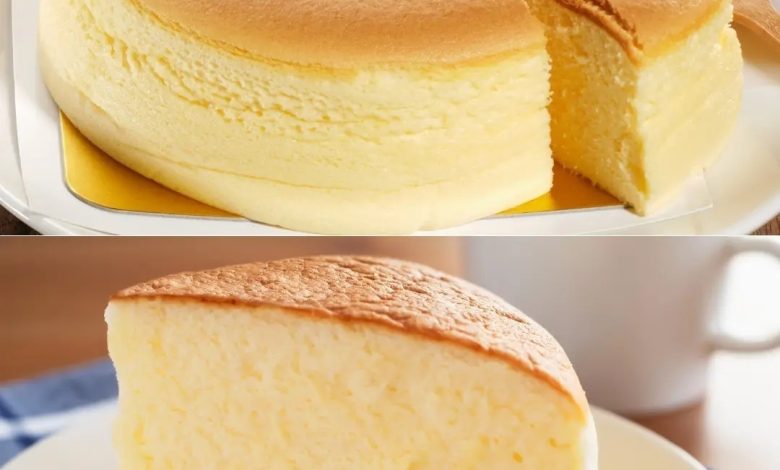 SOUFFLÉ CHEESE CAKE
Soufflé cheesecake is a delightful dessert that combines the light and airy texture of a soufflé with the rich and creamy taste of cheesecake. This delectable treat originates from Japan and has gained popularity worldwide.
Ingredients:
200g cream cheese, at room temperature
200ml warm milk
10g sugar
3 egg yolks
30g cornstarch
3 egg whites
50g sugar
Preparation:
Preheat the oven to 140C/285F. Line the 15 cm/5.9 inch pan with parchment.
Beat the cream cheese with sugar, egg yolks and cornstarch. Add the warm milk and beat until smooth.
Beat the egg whites separately, gradually adding sugar until soft peaks form.
Fold the egg white into the cream cheese mixture, trying to leave as much air as possible.
Pour into the pan and bake for 50 minutes. Let cool completely before serving.