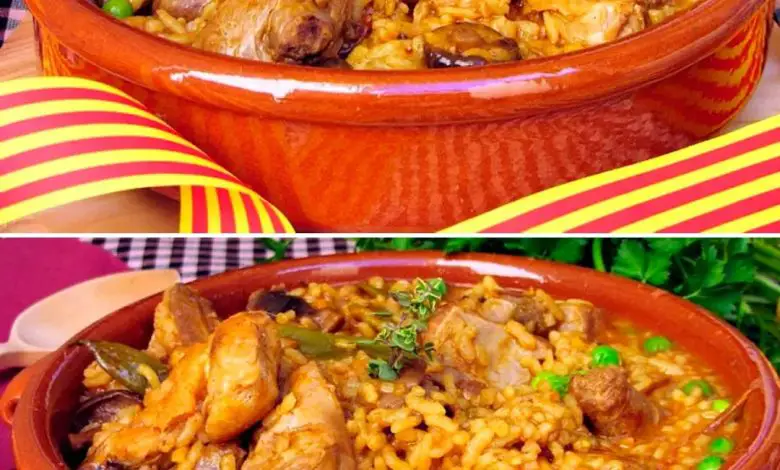 Chicken and rice casserole
Chicken and Rice Casserole is a classic, comforting dish that combines tender pieces of chicken with rice, slowly cooked in a flavorful broth. It's a delicious blend of flavors and textures that can be customized with herbs and spices, and is a favorite in many kitchens around the world. Perfect for a nutritious and comforting family meal.
Ingredients:
• 4 chicken thighs
• 1 cup of rice
• 2 cups of chicken broth
• 1 chopped onion
• 2 cloves of garlic, minced
• 1 chopped red pepper
• 1 chopped green pepper
• 1 chopped carrot
• 1 cup frozen peas
• 1 teaspoon cumin
• 1 teaspoon paprika
• Salt and pepper to taste
• Olive oil
Make sure you have all your ingredients fresh and ready before you begin, and consider seasoning the chicken with your favorite spices to give your chicken and rice casserole extra flavor.
Preparation:
In a large saucepan, heat a little olive oil over medium heat. Add the chicken thighs and cook until golden brown on both sides. Then, remove the chicken from the casserole and set aside.
In the same saucepan, add a little more oil if necessary and sauté the onion, garlic, peppers and carrot until tender.
Add the rice and stir to infuse it with the flavors of the vegetables. Cook for a few minutes until the rice is lightly golden.
Return the chicken thighs to the pot and add the cumin, paprika, salt and pepper. Mix everything well.
Pour the hot chicken broth over the rice and chicken mixture. Bring the pot to a boil, then reduce the heat to low, cover and simmer for about 20-25 minutes, or until the rice is cooked and the chicken is tender.
Add the frozen peas during the last 5 minutes of cooking to warm them through.
Once everything is cooked, remove the casserole from the heat and let it rest for a few minutes before serving. And there you have it! A delicious chicken and rice casserole ready to enjoy. Enjoy!