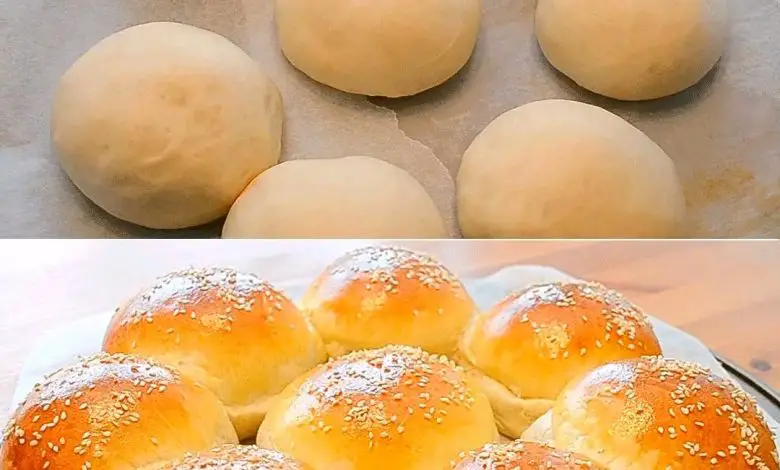 HAMBURGER BREAD
Ingredients:
250 grams of flour
2 gr of dry yeast or 6 gr. fresh yeast
1/2 teaspoon of salt
2 tsp. heaps of sugar
100 ml of lukewarm water
40 ml of lukewarm milk
1 egg
40 grams of butter
Sesame and poppy seeds to decorate
Preparation:
1. Place the flour in a crown-shaped bowl. Spread the salt and sugar on the sides (not the center) and place the dry yeast in the center.
2. Add the warm water, milk, egg and butter, at room temperature.
3. Mix everything well and, when it is united, continue kneading on the floured allowance. You have to get an elastic mass that does not stick to your hands. Add flour if necessary.
4. Place the dough in a bowl greased with olive oil and covered with a towel. Let it rest until it doubles its volume (it's more or less an hour, but it depends on the temperature).
5. After this time, knead your hamburger bread dough again. In this step you degas the dough. It is not a knead like the previous one, it is smooth.
6. Divide the dough into 5-6 portions, depending on the size of bread you want. Shape it into a ball and knead them round on the counter. This is called bowling the dough.