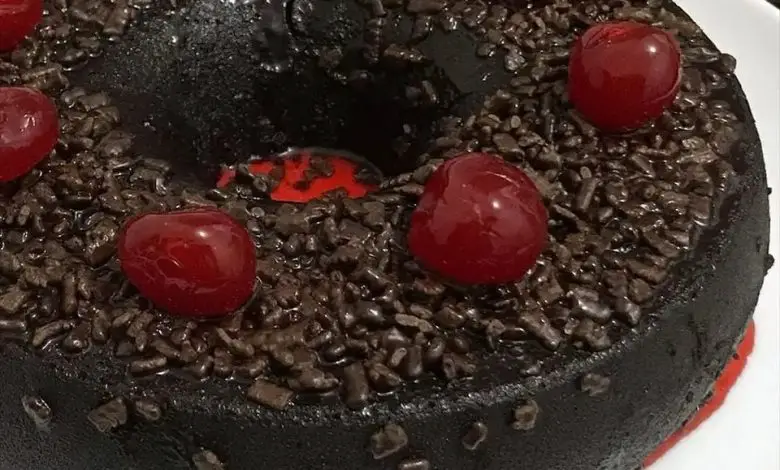 Brigadier
INGREDIENTS
3 eggs
1 box of condensed milk
1 box of cream
1 cup of chocolate powder
1 spoon of butter
1 cup of milk
PREPARY MODE
Beat everything in the blender. If you want to sift the yolks to avoid the egg smell, can you see?
Pour into a greased form with butter and take it to the bain-marie that you already have.
Let it cool well and put it in the fridge for an hour, unmold it, put sprinkles and some cherries to decorate.