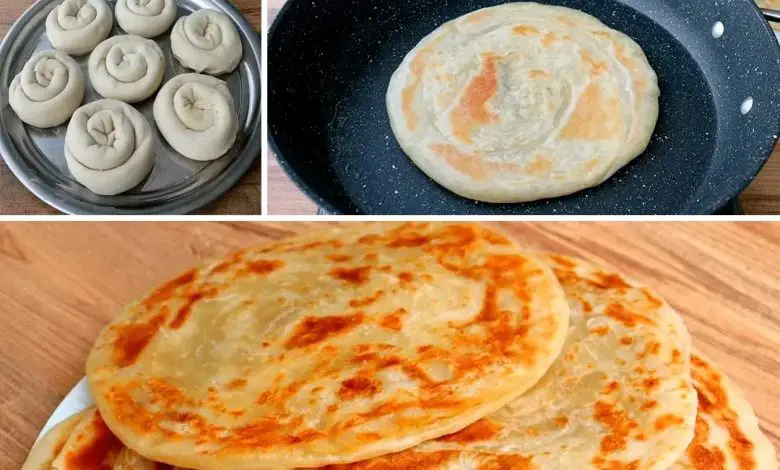 INDIAN BREAD WITHOUT YEAST AND IN SARTEN
Ingredients:
500 grams of flour
1 and 1/4 cups of water
1 teaspoon salt
2 tablespoons of oil
Preparation:
1) Put the flour, salt and oil in a bowl and mix well. Once the dough is incorporated, add water until it detaches from the bowl.
2. Flour the work surface and knead the dough well: the more you knead it and the more you take care of it, the better it will be.
3. Cover the dough and let it rest for half an hour. After this time, make portions the size of an egg.
4. Flour the work surface again and roll out the dough, which should be as thin as possible, grease your hands with a little oil and place it in a very hot frying pan.
5. When you see the dough bubble, turn it over and finish cooking.
6. And voila! Now we can enjoy a 100% natural homemade bread!