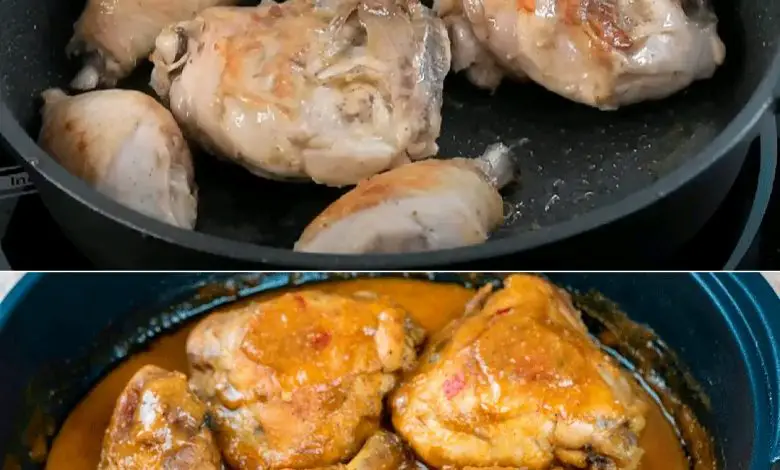 CHICKEN IN GRANDMA'S SAUCE 😋
Ingredients:
1 chopped chicken
1 head of garlic
1 onion
1 glass of white wine
A pinch of cinnamon stick (about the size of a chickpea)
two cloves
10g pepper
10 chopped almonds
Salt and ground pepper to taste
1 bay leaf
Olive oil
Preparation:
1. Season the chicken, cut half of the garlic into slices and introduce them into the pieces (if you don't like much garlic, don't do it). Reserve.
2. In a casserole, put oil and fry the bay leaf with the onion cut into large pieces. Set aside when they are fried and reserve the onion.
3. In the same oil, fry the chicken pieces until golden brown, add the wine, a little water, cinnamon, cloves and peppercorns. Let simmer until the chicken is tender (about 30 minutes) and the sauce has thickened.
4. Before serving, crush the rest of the fried garlic in a mortar, the onion pieces that we had reserved and the almonds and add it to the sauce and it is ready to eat.