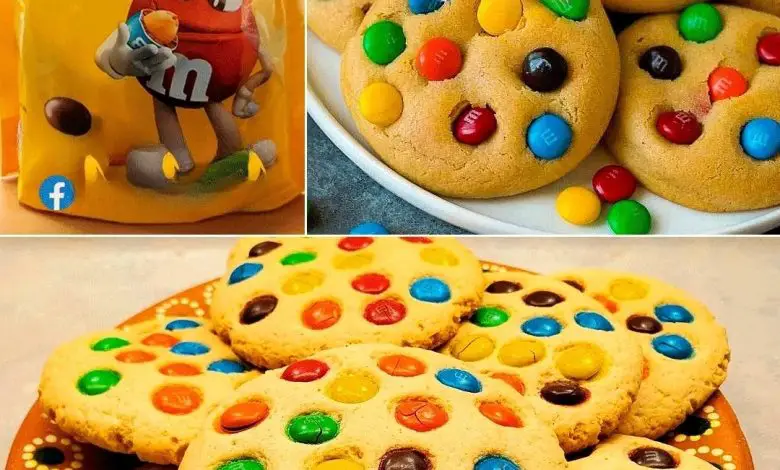 HOMEMADE M&M's COOKIES 😋

Ingredients:

½ cup softened butter
¾ cup brown sugar
¼ cup granulated sugar
1 egg
½ cup peanut butter
1 teaspoon vanilla extract
1 cup all purpose flour
1 teaspoon of baking soda
1 ¼ cups oats
1 ½ cups of M&Ms
1 cup chocolate chips

Preparation:
Preheat the oven to 180 °C or 350 °F.
Cover a baking sheet with a piece of parchment paper.
Place the butter, brown sugar, and granulated sugar in the bowl of a mixer and beat until smooth.
Add the egg, peanut butter, and vanilla to the bowl and mix until combined.
Add the flour and baking soda to the bowl and mix until just combined.
Add the oats and mix and mix again.
Add 1 cup of M&M's and ½ cup of chocolate chips to bowl and gently mix into batter.
Make 2 tablespoons of cookie dough balls and place them 5 cm apart on the prepared tray.
Spoon a few remaining M&M's and chocolate chips on top of each cookie dough ball.
Bake for 13 minutes or until the edges are lightly browned.
Remove from the oven, let the cookies cool, serve and enjoy.