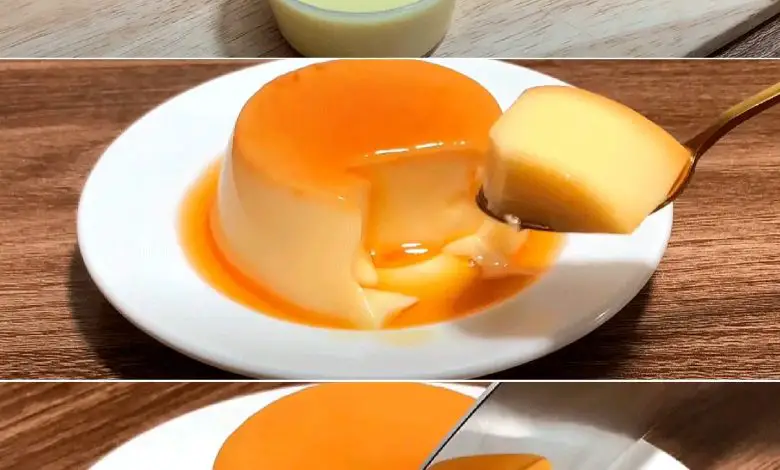 VANILLA FLAN 😋

Ingredients

Candy:
1 cup granulated sugar
1/4 cup of water
Custard:
6 eggs
1 can of condensed milk
1 can of evaporated milk
1 tablespoon vanilla extract

Preparation
Preheat oven to 350 degrees.
Mix the water and sugar in a saucepan and heat over moderate heat until the sugar melts and turns a golden color.
Pour the caramel into the bottom of the flan pan.
In a container, beat the eggs and add the evaporated milk, condensed milk and vanilla.
Pour this mixture over the caramel.
Cook in a "bain-marie" for 45 minutes.
To see if it's ready, insert a toothpick in the center. If it comes out clean, you can remove it from the oven.
Let it cool outside the fridge for at least an hour.
Place it in the fridge for an additional two to three hours.
Turn onto a tray when cool.