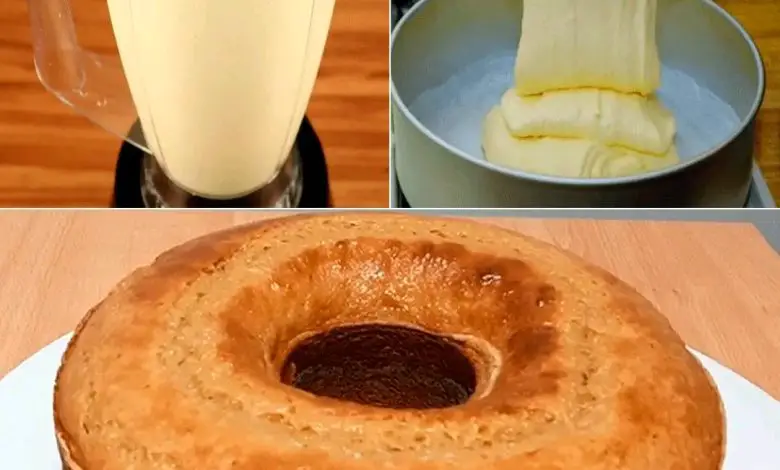 BANANA CAKE IN BLENDER 😋

Ingredients:

200 gr flour
230 gr banana
150 gr sugar
80 g vegetable oil
1 teaspoon cinnamon
1 pinch salt
3 teaspoons baking powder
3 eggs
Butter for the mold

Preparation:
Blend the sugar and oil until the sugar is almost dissolved.
Add the banana little by little to this mixture without turning off the blender.
Then add the eggs one at a time and mix well.
Transfer this mixture to a bowl and add the dry ingredients. Do not forget to sift the flour so that there are no lumps. The mixture can be done by hand or with a mixer.
Before transferring the batter to the pan, butter the sides, then tap the pan to remove any air bubbles. I usually let the mixture rest in the pan for 10 minutes, since the baking powder makes it rise.
With the oven preheated to 180°, leave the cake for 30 to 40 minutes and check if it is done with a toothpick. Put it in the cake and make sure it comes out clean.