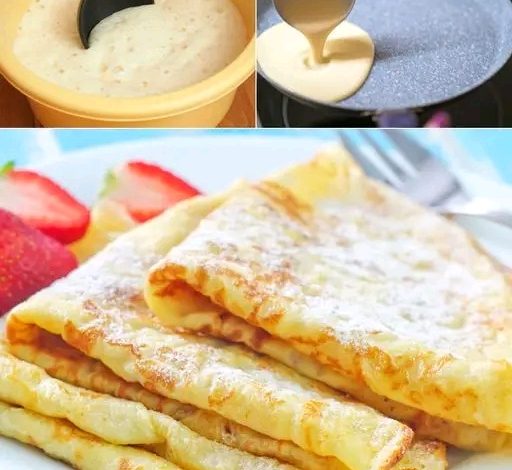 SALTY CREPES 😋

Ingredients:

3 eggs
150g of flour
1 teaspoon butter
1/4 liter of milk
1 tablespoon extra virgin olive oil
Salt

Preparation:
Beat the eggs with an electric mixer together with the flour, milk, oil and a pinch of salt. Once the dough is prepared, it is convenient to leave it covered in the fridge for 1 to 2 hours, resting.
Melt the butter in a pan, add a ladle of batter, move the pan so that it spreads well in a thin layer and when it sets, turn it over and cook it for 1 more minute. Repeat the process until you finish with all the dough and reserve them to put the filling.