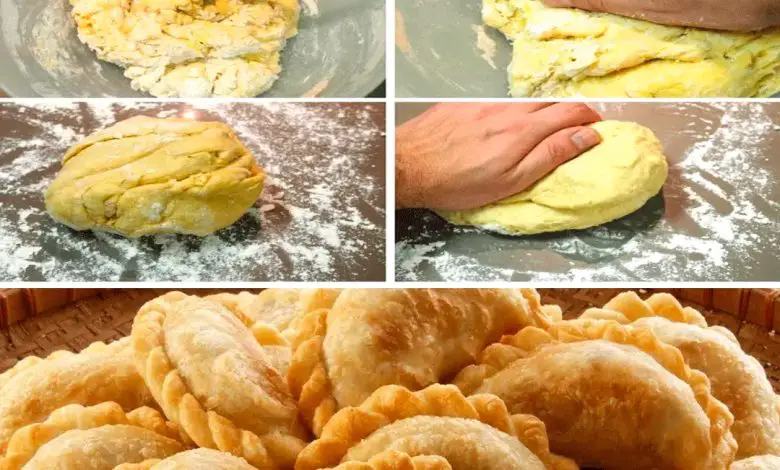 FRIED MEAT PIES 😋

Ingredients:

1 kg minced meat
1 kg of onion
1 unit of bell pepper
4 garlic cloves
Green onion
Ground chili, paprika, cumin and oregano
bay leaves
handful olives
Boiled eggs
green olives
For the mass:
1 kg plain flour
Water
Milk
Butter
Cornstarch

Preparation:
Brown the onion and the chopped bell pepper in a pot with oil. Add the green onion, garlic and minced meat. Season and mix.
Let cool and add hard-boiled egg and green olive.
For the dough, in a bowl put the flour, half the water, half the milk and a little butter. Mingle.
Stretch the dough and paint it with butter and sprinkle with corn starch. Make a fold from the beginning of the dough towards the center, and another from the end towards the center, roll it over again (the openings should be on your side). Paint again with butter and cornstarch, fold and stretch. Let rest and stretch for the last time. Cut with a cutter to shape empanada dough.
Assemble the empanadas with the cold filling.
Fry in abundant oil, and eat!