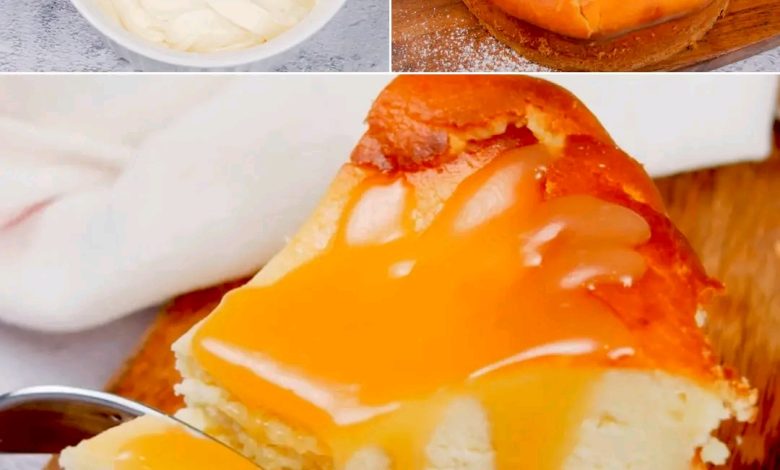 CHEESE CAKE WITH HONEY 😋
Ingredients:
500g cream cheese
1 unit of skimmed yogurt
5 units of egg
2 tablespoons of honey Lemon juice Olive oil
Preparation:
We preheat the oven to 180 degrees.
In a large bowl, mix the cream cheese with the yogurt and beat vigorously with a whisk until smooth.
Add the honey and lemon juice and continue beating well.
We incorporate the eggs little by little with immersive movements.
We process everything with the blender to get an even finer and smoother cream.
We oiled a circular mold and poured the cream cheese inside.
Bake for 45 minutes until the cake is well curdled and slightly golden around the edges.
Remove from the oven, let cool and remove from the mold.