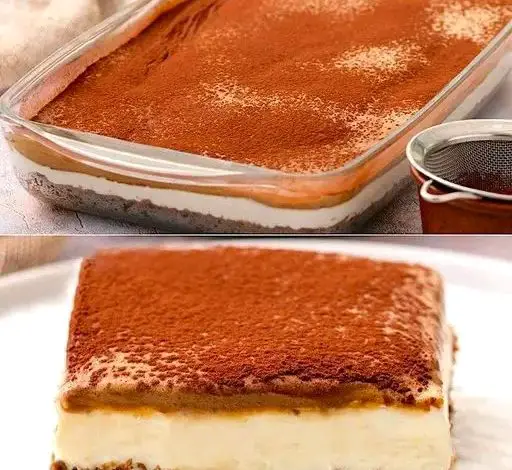 CREAMY DALGONA CAKE 😋
Ingredients Base:
cookie 1 spoon of sugar
2/3 cup butter
Cream layer:
500g / 3.3 cups cream cheese 2/3 cup refrigerated condensed milk Whipped coffee:
3 tablespoons instant coffee 3 tablespoon of sugar
3 tablespoons of hot water
Preparation
1. Grind cookies, mix with sugar and butter. Put at the bottom of the form.
2. Beat the cream with condensed milk. Put the cream cake on the base.
3. Beat the coffee, sugar and hot water for 10 minutes.
4. Add the cream on top.
5. Refrigerate for 2-4 hours. Sprinkle cocoa on top.