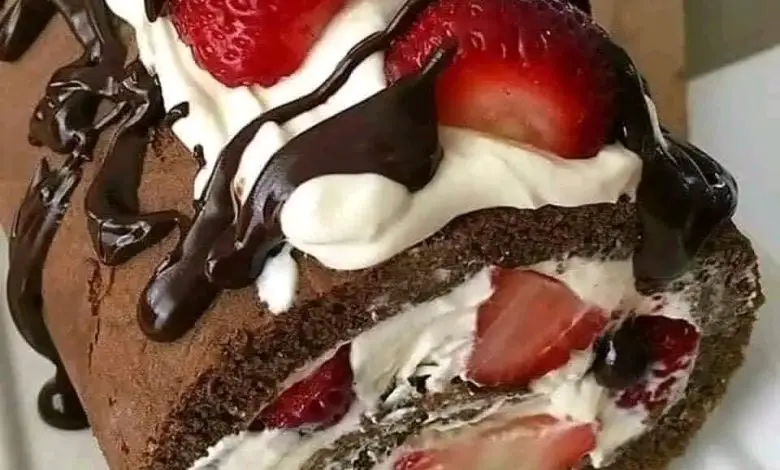 Chocolate roll
Ingredients
4 eggs
1 chocolate bar for desserts 100 gr. sugar
100 gr. of flour
¼ l. with whipped cream butter pink dye or strawberry essence.
Method of Preparation
1-We first make the mass.
2-We put to preheat the oven. We put the oven tray or the mold that we are going to use with butter. We sprinkled flour.
3-In a separate container beat the eggs. Add sugar and remove.
4-We will see the sifted flour and we warm up very well. We add strawberry essence.
5-We see this mixture on the tray and cook for about 15 minutes at 170 degrees.
6-Now we prepare the filling. We melted into a chocolate hunt. When it melts, pour half over the whipped cream. Remove the cake from the oven and lay it out on a flat surface.
7-Above we put the chocolate cream. We rolled the gypsy arm with caution.
8-We covered the cake with the chocolate we had left