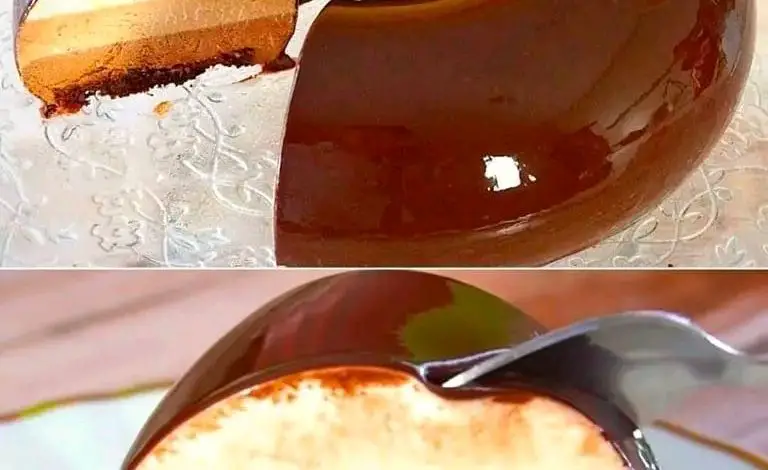 Three chocolate mousse cake
INGREDIENTS
250 g lotus biscuits + 50 g lotus biscuits for dusting
70g (5 tbsp) melted butter 450g cream cheese
90 g (3/4 cup) powdered sugar
100 g (1/4 cup) biscoff biscuit butter + 50 g biscoff biscuit butter
For garnish :
500 ml (2 cups) heavy whipped cream .
METHOD
Chop the lotus cookies. Prepare a 22 cm mold, line the mold with aluminum foil. To melt the butter.
Mix the chopped biscuits and the melted butter, then press the mixture into the bottom of the mold, leave in the refrigerator for half an hour while preparing the cream.
In a deep bowl, add the cream cheese and powdered sugar and combine while mixing, add the biscoff butter and combine while mixing with a spatula.
Firmly whip the heavy whipped cream, then mix it with the cheese mixture. Add the cream to the biscuits and return to the refrigerator for 30 minutes.
Melt 200g of biscoff biscuit butter and pour over the surface of the cream and put the cake back in the refrigerator for 1 hour.
Melt 50g biscoff biscuit butter and drip around the edges of the cake, then finely grind 50g biscuits and sprinkle around the edges of the cake