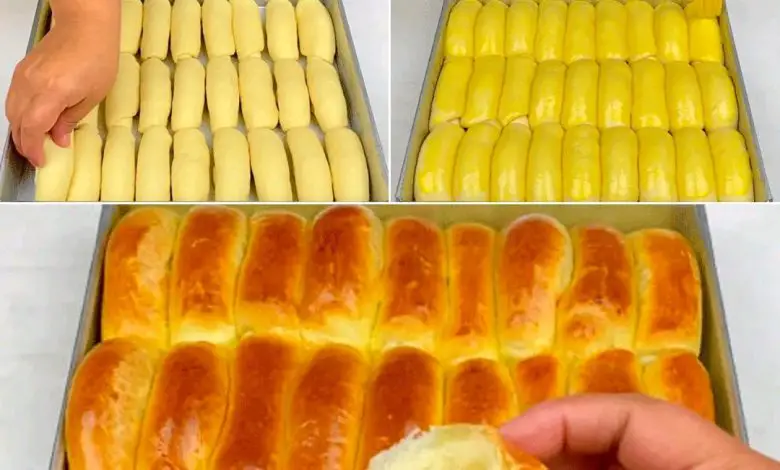 MILK AND BUTTER BREAD 😋
Ingredients:
400 ml of lukewarm milk
20 g sugar (1 heaping tbsp) 10 g dry yeast (1 tbsp) 80 g butter (melted)
2 eggs
850 g of common wheat flour 1 heaping tsp salt
Preparation:
In a container, place the milk, sugar, dry yeast, melted butter and eggs, mix well.
Add the common wheat flour, then the salt and mix.
Knead until you get a soft and smooth dough. Then cover and let stand 1 hour or until doubled in size.
Get all the air out of the dough.
Divide into 27 to 30 portions and form into balls, then stretch and roll the dough.
Place in a greased mold, cover and let rest until doubled in size.
Brush with 1 egg yolk and 1 teaspoon of milk. Bake in a preheated oven at 200°C for 25 minutes.