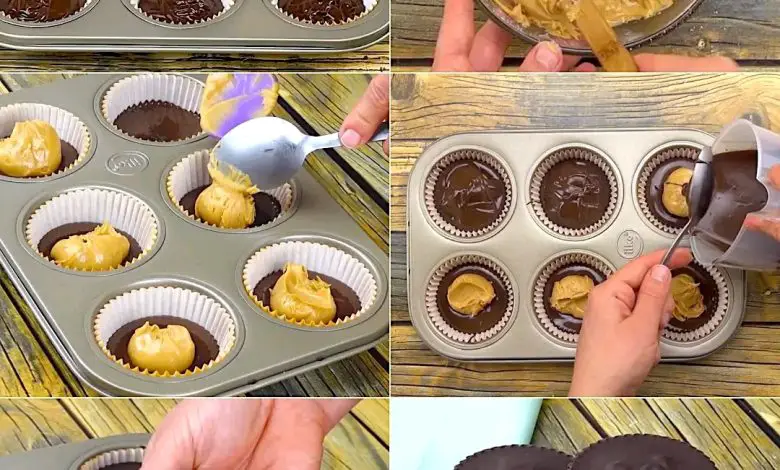 REESE'S HOME 😋
Ingredients:
3 tablespoons powdered sugar
120g peanut butter
170g of melted chocolate
Preparation:
Mix peanut butter with icing sugar. Melt the chocolate.
Pour melted chocolate into each hole of a muffin tin, covering the bottom.
Pour a tablespoon of the peanut butter mixture into each hole in the top of the chocolate. Cover with melted chocolate.
Refrigerate for 2 hours.