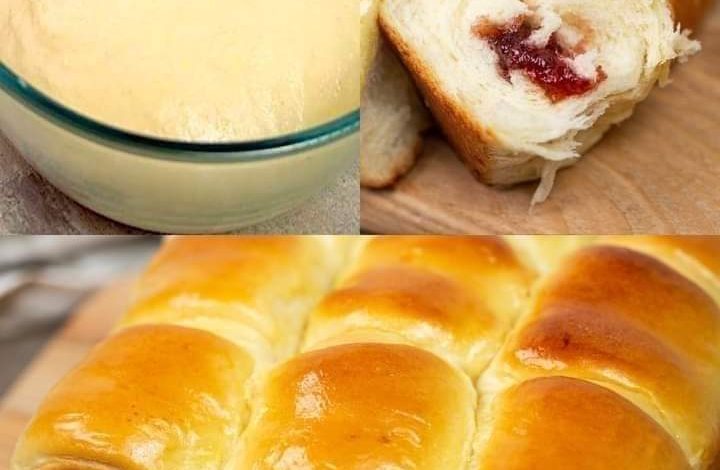 Bread rolls
INGREDIENTS

120ml (½ cup) warm milk;
50g (4 tbsp) sugar
7g (1 1/2 tsp) dry yeast;
35g (3 tbsp) butter, softened;
5g (1 tsp) salt;
1 egg;
300g (2 1/2 cups) 00 flour;
40g (3 tbsp) butter;
Jam.
METHOD
 Whisk warm milk with yeast and egg. Add flour and salt, knead to combine. Set aside for 15 minutes.

 When the dough comes together, add softened butter and knead for 10 minutes. Form the dough into a ball, cover and set aside for 1 hour.

 Cut the dough into 9 pieces and roll each into a ball.

 Roll out each ball of dough and form a bread roll with jam inside, as shown on the video.

 Place bread rolls into a 20 cm baking pan and set aside for 1 hour.

 Brush with egg wash and bake for 12-15 minutes at 180C/350F.