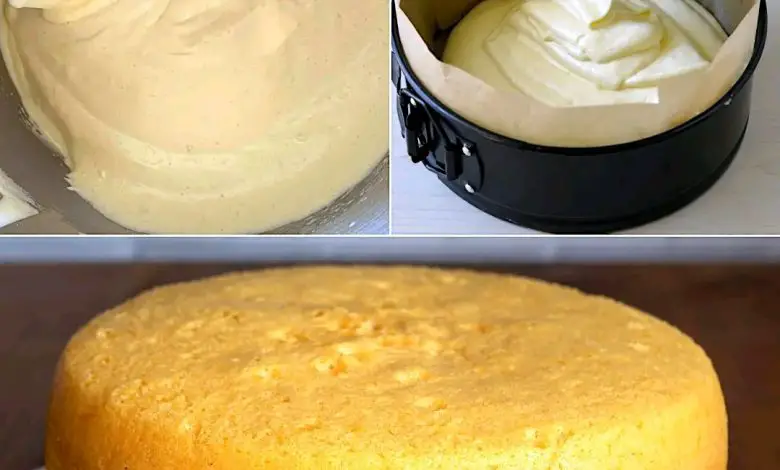 SPONGY CLASSIC CAKE 😋
Ingredients:
5 eggs
250 g. of sugar
250 g. Of flour
50 ml. of water
25 ml. of oil
8 g. chemical yeast
A lemon zest A spoonful of vanilla essence
Preparation:
1. We separate the yolks from the whites.
2. We beat the egg whites until we get a snow point texture, add half the sugar and continue beating until we get a firm meringue.
3. We beat the yolks with the other half of the sugar.
4. Add the water, oil, lemon zest and vanilla, and continue beating.
5. Add the flour and yeast with enveloping movements.
6. We continue with the enveloping movements to incorporate the whites.
7. Pour the dough into a 20 cm mold, previously greased with butter or oil and with parchment paper at its base. 8. We bake at 170°C heat up and down, about 40 minutes.