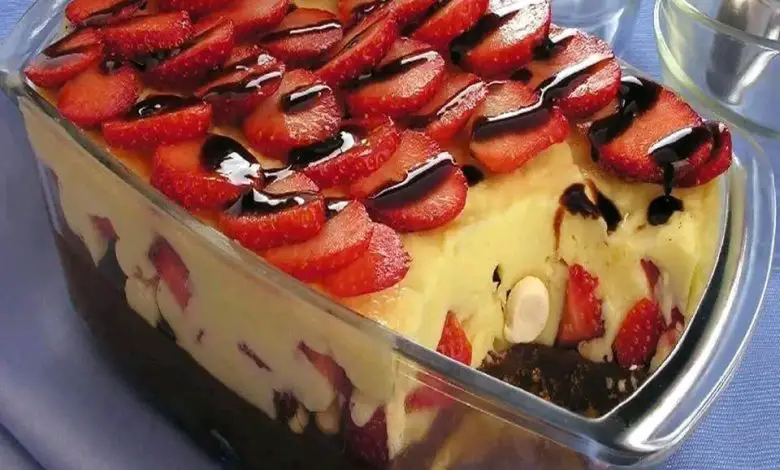 Pave paradise ❤
Ingredients:
180 g semi-sweet chocolate, chopped
180 g of finely chopped white chocolate
2 cans of condensed milk
2 cans of cream
1 tablespoon margarine
2 cups strawberries (chopped)
2 cups of broken sighs (tea)
1 package of champagne cookies Strawberries to decorate
Preparation mode:
In two separate bowls, melt the chocolates in a double boiler or in the microwave. Mix half of the condensed milk and half of the cream into the semisweet chocolate. Reserve.
In a skillet, heat the remaining condensed milk, margarine, and white chocolate over low heat, stirring constantly until it falls off the bottom of the skillet.
Wait for it to cool down a bit and mix in the rest of the milk cream. Spread the cookies in the bottom of a fountain, cover with the semisweet chocolate cream, the strawberries and the meringues.
Cover with the white brigadier and take to the fridge for 3 hours. Decorate with strawberries and serve.