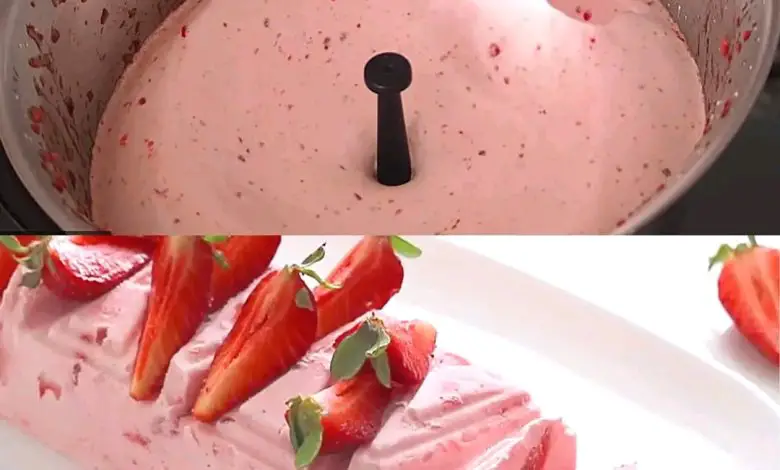 STRAWBERRY DESSERT WITHOUT OVEN 😋
Ingredients:
250g fresh strawberries
80g powdered sugar
1 tablespoon filtered lemon juice
125g cold white yogurt
300g cold sweetened cream Decor
200g whole strawberries
Strawberry sauce:
100g fresh strawberries
2 tablespoons powdered sugar A few drops of fresh filtered lemon juice
Indications:
1. Put the strawberries in a saucepan and add the sugar and lemon juice. Cook for 2 minutes and then put it in the freezer for 30 minutes.
2. Whip the cream and add the yogurt.
3. Then add the strawberry mixture and place the mixture in a mold.
4. Leave in the freezer for 6 hours.
5. If you want you can prepare a strawberry sauce and serve it with the parfait.