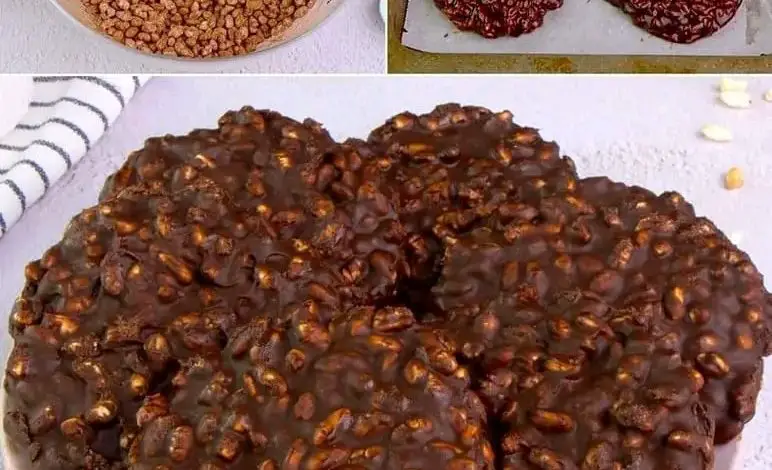 BAKE COOKIES
PREPARATION
160ml of milk
400g of sugar
115g butter
115g dark chocolate
40g of puffed rice
30g cocoa powder
METHOD
In a saucepan, pour the milk, add the sugar and butter and mix over medium heat until everything is combined.
Remove the saucepan from the heat and add the dark chocolate. Mix with a spatula until the chocolate melts and mix everything.
In a mixing bowl add the puffed rice and cocoa powder and mix. Pour in the prepared chocolate and mix until well combined.
Using 2 spoons, spoon the mixture onto the parchment paper covered baking sheet. Press the dough with a spoon to form a round cookie.
Let the cookies sit at room temperature for 30 minutes, then transfer to the fridge to firm up.