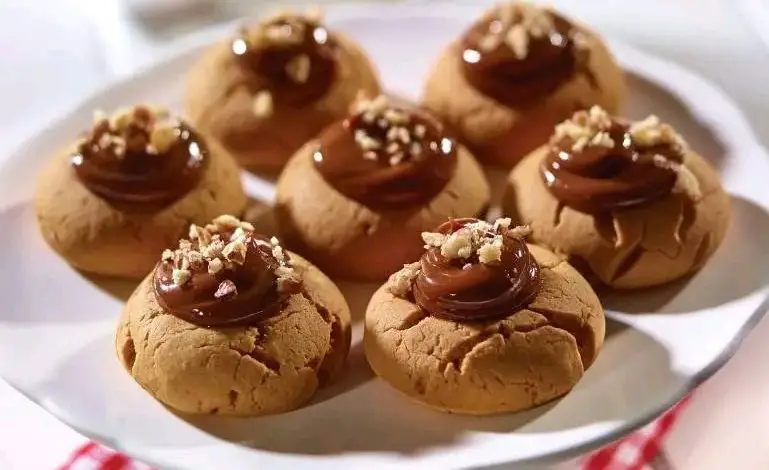 DULCE DE LECHE BISCUITS
Ingredients:
2 bars of butter (90 g each) 1 can of dulce de leche
2 eggs
1 ½ cups of wheat flour
1 teaspoon of baking powder Caramel sauce
1 cup of chopped walnuts
Preparation:
Preheated oven at 180°C. 1. Beat the butter until fluffy and add the dulce de leche; add the eggs one by one and little by little the flour with the baking powder previously passed through a strainer until fully integrated.
In a tray covered with waxed paper, place a little of the previous mixture with the help of a spoon; press the center with your thumb to form a hole and refrigerate for 20 minutes. 2.
Bake 15 minutes or until the edges are golden. Take out of the oven and let it cool down. 3.
Fill the center of the cookies with a little dulce de leche and chopped nuts.