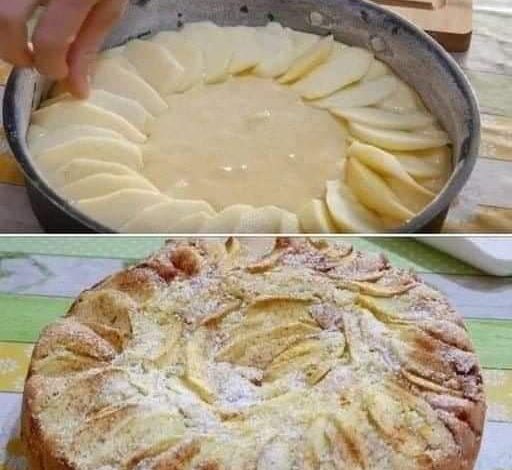 Grandma's Apple Pie

Ingredients :
3 apples
3 eggs
160g of sugar
cinnamon
250g flour 00
50g potato starch
50g oil
50g of water
1 packet of baking powder
2 tablespoons sugar and cinnamon for the surface

Preparation:
Crack the eggs into a bowl and add the sugar, cinnamon, oil and water.
Mix and add cornstarch, flour and yeast.
Cut some of the apples in the dough and pour it into a floured mold.
Cover with more apples, sugar and cinnamon.
Bake at 180 degrees for 35 minutes