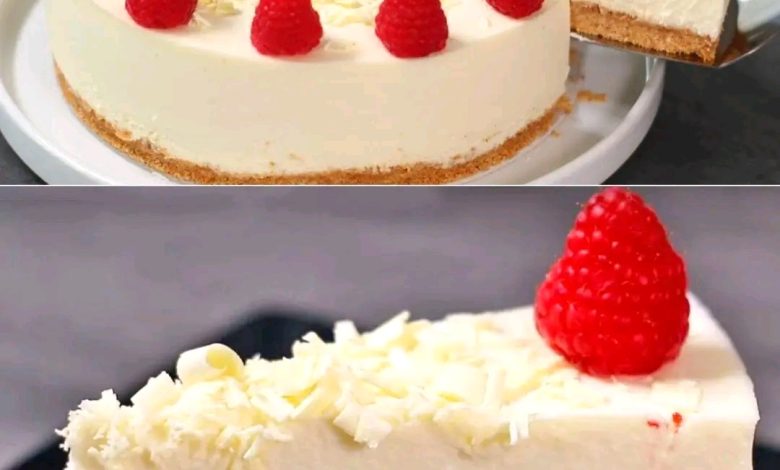 WHITE CHOCOLATE CHEESE CAKE
Ingredients:
150 gr of dry biscuits
60 gr of macaroni
90 grams of butter
12 grams of gelatin
250 grams of white chocolate
100 ml of milk
500 grams of ricotta
300 ml of fresh cream
50 grams of powdered sugar
Preparation:
1. Crumble both cookies and macaroni, mix with melted butter.
2. Crush at the base of a mold and leave in the fridge.
3. Put the gelatin in cold water for 15 minutes.
4. Mix the ricotta with the icing sugar.
5. Melt the white chocolate with the milk and add the gelatin.
6. Whip the cream.
7. Combine everything and pour over the base.
8. Leave in the fridge overnight and then serve.