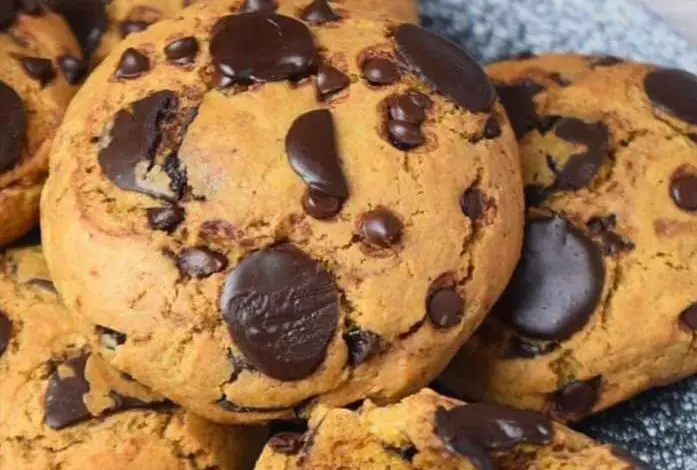 Ingredients
2 & 1/4 cups plain flour
1/2 cup melted butter
3/4 cup light brown sugar
1/4 cup white sugar
2 large eggs
3/4 cup chocolate chips
2 tsp ginger powder
1/2 tsp cinnamon powder
1 tsp baking powder
1/2 tsp bicarbonate of soda
1/2 tsp salt
*If you are using salted butter, please don't add the salt to the recipe.
Instructions


1. In a large bowl add the melted butter, brown and white sugar then mix very well.
2. Mix in one egg at a time . Sift in the flour, baking powder, bicarbonate of soda, ginger powder, cinnamon powder and salt .
3. Add the chocolate chips and gently mix them in .
4. Use an ice cream scoop or a spoon to scoop out the dough. Roll each dough piece into a smooth ball .
5. Line the baking tray with parchment paper. Place the cookie doughs . Leave space between each cookie .
6. Bake in a preheated oven at 180 Degrees Celsius for 12-14 minutes. Don't leave them in the oven for too long . Otherwise they will be hard .