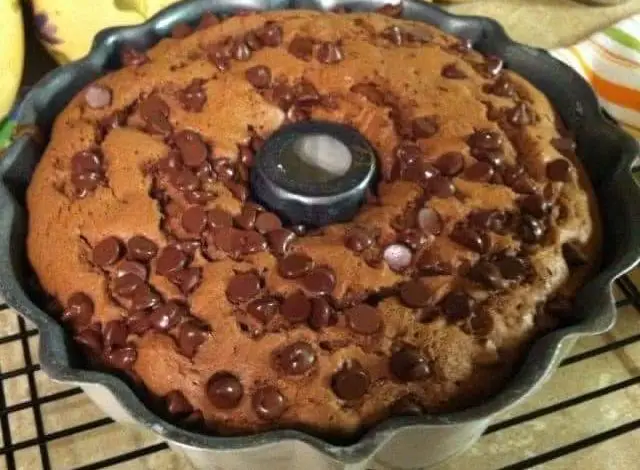 This is one of the easiest and most delicious cakes I've ever made. It's so simple and yummy. My kids adore it, check out how it's made.
𝙄𝙣𝙜𝙧𝙚𝙙𝙞𝙚𝙣𝙩𝙨
• 1 box of yellow cake mix
• 1 box of vanilla instant pudding
• 1 box of chocolate instant pudding
• 4 eggs
• ¾ cup of oil
• 1 cup of sour cream
• Half a 12 oz bag of semi-sweet chocolate chips
𝘿𝙞𝙧𝙚𝙘𝙩𝙞𝙤𝙣𝙨
1. Mix all of the ingredients together in a large bowl for 2 minutes until combined leaving the chocolate chips aside.
2. Pour half the batter in a bundt pan and top with half the chocolate chips.
3. Cover the chocolate chips with the rest of the batter and top with the chocolate chips left.
4. In a preheated oven to 350° bake for 50 minutes and enjoy!
5. Simple, easy and delicious! This cake is a must-try. Give it a shot, I'm sure you will be amazed!