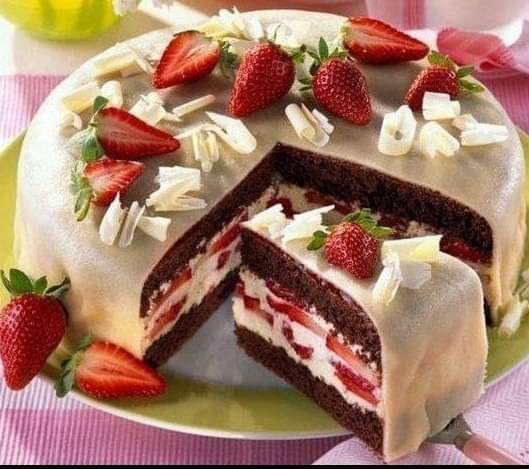 Ingredients:
4 eggs One and a half tablespoons of white vinegar
500 gr. of sugar
1 cup of oil
400 gr. Of flour
2 cups of milk
1 teaspoon baking soda
2 teaspoons vanilla Half a teaspoon of salt 150 gr. cocoa powder
2 cans of condensed milk
1 can of evaporated milk
1 tablespoon butter
6 tablespoons of bitter cocoa
Preparation:
Beat the eggs and add them, one at a time, stirring well before adding the next. Finally, add the sugar and stir again, until all the ingredients are perfectly integrated.
We put the oven to preheat to 175º C, with heat from above and below. While it is heating up, we take a silicone cake mold and pour the mixture we have obtained into it.
We put the mold in the oven and let the cake cook for approximately 60 minutes. Then, take it out of the oven and let it cool before unmolding it. While it cools down we prepare the fudge.
To do this, we dilute the bitter cocoa in a little warm water. Then, we put it in a saucepan together with the evaporated milk and the condensed milk, over low heat.
Let's stir and, when it's hot, add the butter and a teaspoon of vanilla. We keep stirring well and, when we see that the fudge is at its point and with the right texture, we remove it from the heat. We take the cake and give it a horizontal cut, dividing it in two.
Add the fudge to the piece that is going to be the base, close with the other piece of the cake and pour the rest of the fudge on top and on the sides of the cake before it cools and becomes more consistent.
If we want to decorate the cake we only have to use chocolate shavings. see less see less