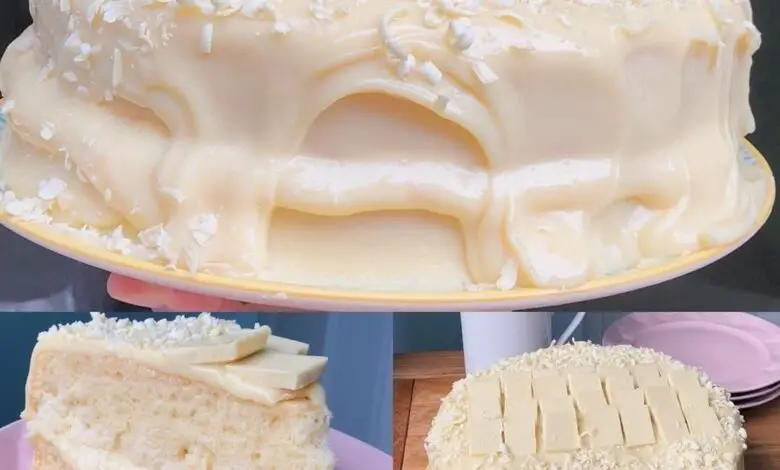 INGREDIENTS Mass:
5 gems
2 xicaras of sugar
2 xícaras of farinha
1 xícara of fervendo leite
1 colher of ferment soup
5 egg whites Request:
1 can of condensed milk
200 g of unsalted butter
8 little milk colheres
2 cans of creme de leite sem soro bem gelado To grind the dough before rechear, leave it to boil until ficar quase em ponto de fio:
3 xícaras of water
1 xícara of sugar
2 colheres of chá de baunilha Decorate the cake with shaved white chocolate
PREPARATION MODE Mass:
Whisk to frost the gems and the sugar cream. Add a few to farinha, or milk, or ferment and place the whites last delicately.
Mild for roasting até dourar. Request: Bata na batedeira 200g of unsalted butter with 1 tin of condensed milk, thicken and place a few, without stopping from the battery, the little smears of milk one by one.
Unplug the batedeira and place the cream of gelado leite, bem gelado. Do not beat again, mix with a colher. Before covering and removing the cake, leave this cream for about 30 min in the geladeira.
Squeeze the bolus and cover with the same cream. If you want the chocolate version, add a chocolate cup on the dough and 1/2 do not recheio