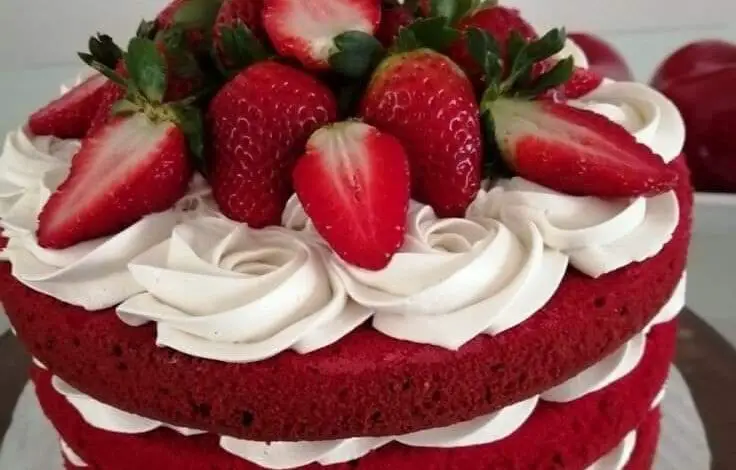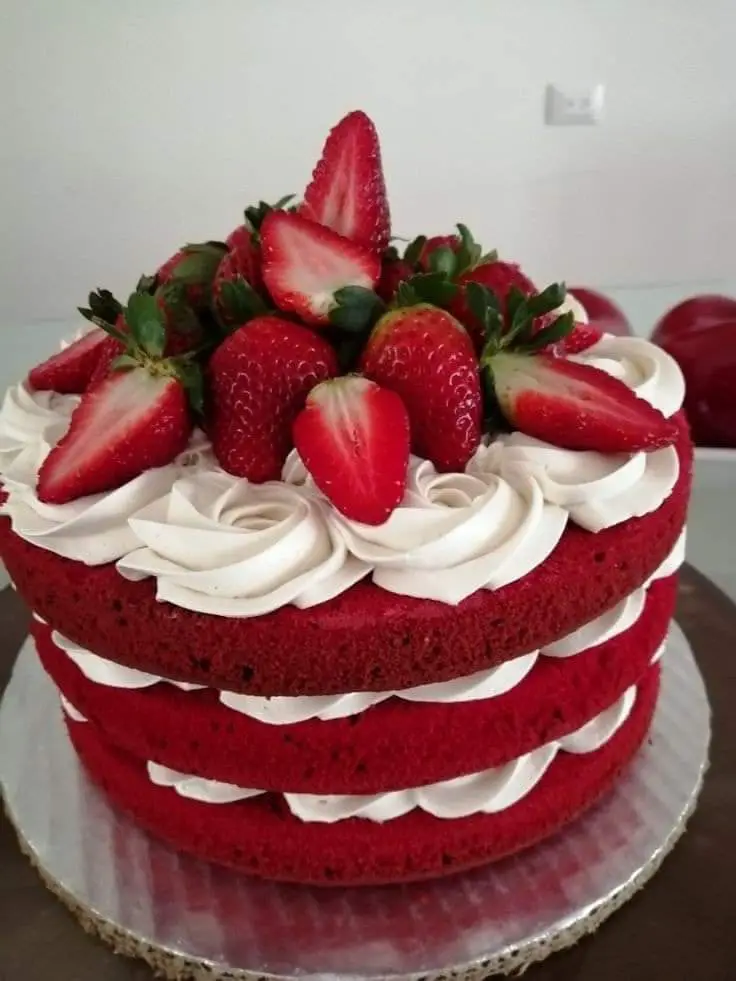 Ingredients:
• 2 eggs
• 500 grams wheat flour
• 1/2 tablespoon salt
• 2 tablespoons cocoa powder
• 150 grams sugar
• 150 grams butter
• 4 teaspoons baking powder
• 250 ml yoghurt
• 1 teaspoon lemon juice
• 1 teaspoon vanilla essence
• 2 tablespoons red vegetable coloring
• 1 teaspoon yeast Ingredients for the cream:
• 300 grams cream cheese
• 30 grams icing sugar
• 150 grams butter
• 1/2 teaspoon vanilla essence
Preparation :
• Heat the oven to 170°C.
• In a bowl, mix all the dry ingredients: wheat flour, salt, cocoa, yeast. Minus the sugar.
• Separately, in another bowl, add the butter together with the sugar until it forms a uniform dough. Add the eggs one by one and the vanilla essence, beat very well.
• In another container, combine the coloring with the yogurt together with the teaspoon of lemon juice, until a homogeneous mixture is left.
• Pour the mixture into two molds of the same size previously greased and floured.
• Bake for approximately 25-30 minutes. Check with a toothpick by poking the center until it comes out dry.
• Let the cake cool and then decorate it. Preparation of the cream:
• In a bowl place the butter and icing sugar, mix with the help of an electric mixer until creamy.
• Then add the cream cheese in parts. Continue mixing until the cream is smooth.
• You can cut the biscuits in half using a Lycra or a large serrated knife for more layers.
• Start by placing the cover on one of the biscuits and spread it out with the help of a spatula. On top of the first topping place the second cake and topping. So on.
• For the final layer, cover it with the rest of the coverage.