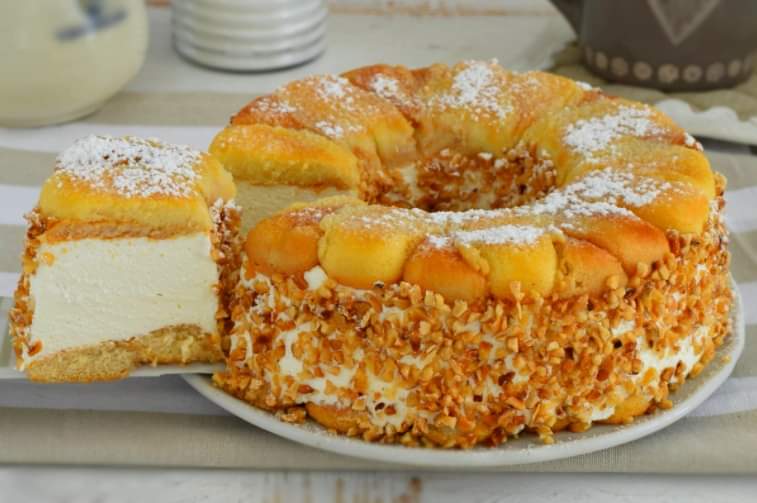 Ingrédients: 6 people
300 g of boudoir or spoon cookies
250 ml cold unsweetened crème fraiche
250 g cold mascarpone
100 g sweetened condensed milk
milk – powdered sugar
Préparation:
Put the very cold mascarpone and cream in a bowl.
Add the cold condensed milk.
Whip with an electric whisk until you obtain a firm, fluffy cream.
Put in the refrigerator.
Coat a 20 cm diameter mould with butter (like a chiffon cake or ciambella mould).
Cut the cookies to the appropriate length to fit around the base and the chimney of the mould.
Quickly moisten both sides with milk and place one next to the other.
Spread the cream in the pan and level with the back of a spoon.
Cut up remaining cookies, dip in milk and place side by side on top.
Cover with plastic wrap and freeze for at least 1 hour.
Remove from freezer and unmold carefully onto a serving plate and sprinkle with a little powdered sugar.
Keep the cake in the refrigerator and serve sliced.