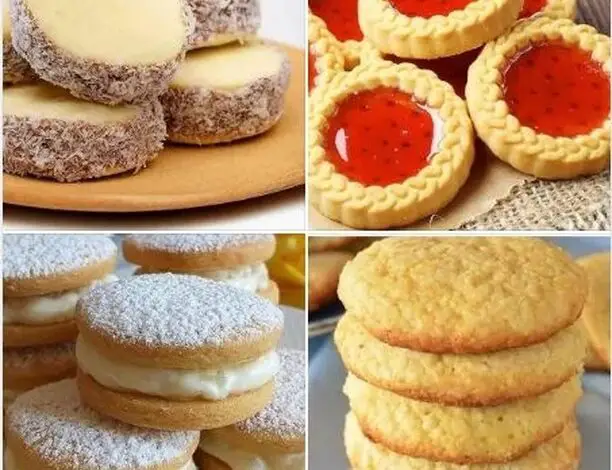 Ingredients:
200 g of butter at room temperature
200 gr of impalpable sugar.
3 Egg
2 yolks
1 tbsp vanilla essence
1 tbsp lemon zest
200 g of flour
400 gr of corn starch
1 tsp baking powder
1/2 tsp salt
500 gr of Dulce de leche
100 g grated coconut
Preparation:
-Mix the Butter and Sugar -Add the Eggs and Yolks one by one..
-Incorporates the lemon zest, the essence of Vanilla. Mix the dry ones and add them little by little with a spatula.
Take the dough to cold to rest, stretch and cut circles. -Bake at medium temperature for 8 to 10 minutes, so they don't dry out too much.
The idea is that they do not brown.
-Finally, fill with pastry Dulce de Leche and go through grated coconut.