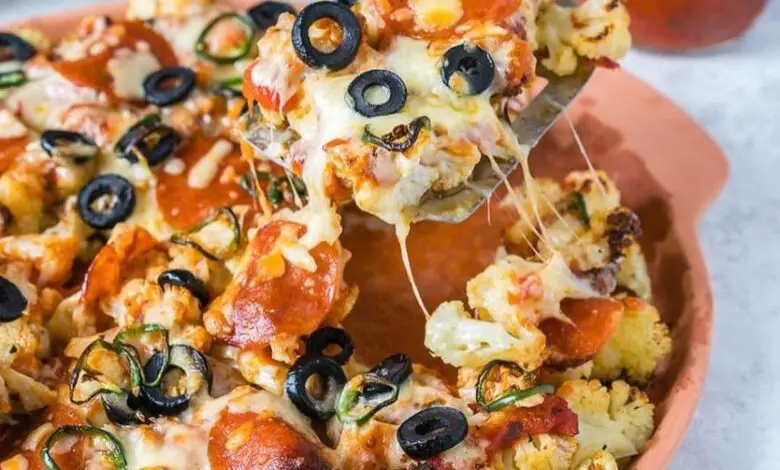 Ingredients
1 large cauliflower, cut into florets
2 Tbsp avocado oil, or extra virgin olive oil
1 tsp garlic powder
sea salt and pepper to your taste
1.5 cups fresh, low-sugar marinara sauce
4 oz. sliced pepperoni (nitrate free)
1 jalapeño, thinly sliced
1/4 cup black olives, sliced
10 oz. shredded high-quality mozzarella
Instructions
Preheat oven to 350 degrees f. Line a baking tray with parchment paper.
In a large bowl, toss the cauliflower florets with oil, garlic powder, sea salt and pepper.
Spread cauliflower out evenly on the tray.
Bake for 25 minutes.
Once done, transfer to a round pizza tray (or casserole) and arrange pieces close together so you've got one nice layer.
Spread marinara sauce on top and add the mozzarella, pepperoni, olives and jalapeño.
Bake for an additional 10-12 minutes until crispy, and melty.