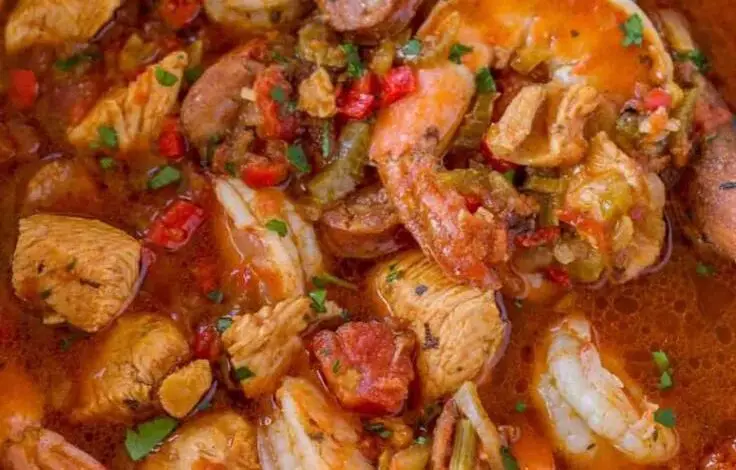 Ingredients

2 tablespoons canola oil
1 pound andouille sausage links , sliced
1 large onion , chopped
1 red bell pepper , finely chopped
2 stalks celery , thinly sliced
2 chicken breasts , skinless, boneless, cut into chunks
1 can (28 ounces) diced tomatoes
2 cups chicken broth
½ teaspoon dried thyme
2 teaspoons dried oregano
1 tablespoon Cajun seasoning
½ teaspoon cayenne pepper
1 pound shrimp , 13-15 count
Instructions
Add canola oil to your dutch oven on medium high heat.
Add the sausage to the pan and cook until crisp and browned.
Remove the sausage and add in the onion, bell pepper and celery.
Cook for 5-7 minutes, stirring every few minutes.
Reduce the heat and add the chicken, tomatoes, broth, thyme, oregano, cajun seasoning and cayenne and cook, covered, for 15-20 minutes.
Add the shrimp and sausage, stir and cook for 3-5 minutes, uncovered, before serving.