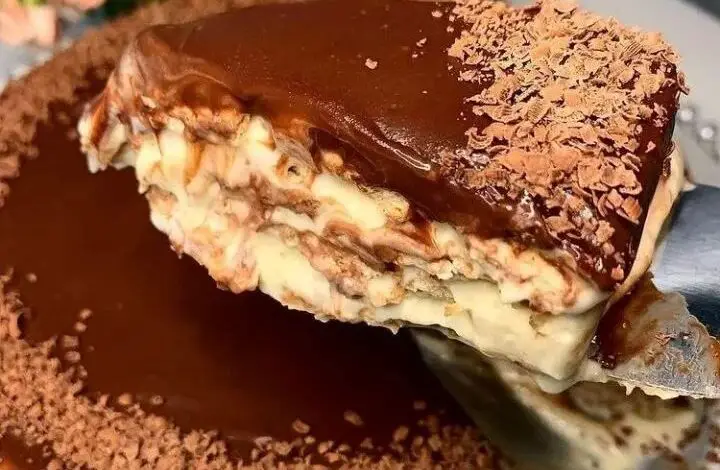 Sim for more recipes.
More recipes like this you can find no link in Bio…
It has a round shape with removable hoop size 22cm. You can do it in a cookware if you prefer.
Ingredients:
1 black coffee xícara (without sugar)
1 pot of cream
1 box of condensed milk
200g bittersweet chocolate
1 cream of milk
1 packet of Bolacha (Maria ou de leite).
Preparation mode:
In the batedeira, place the cream together with the condensed milk and thicken batter. (Book) Melt the chocolate (in a bain-marie or not in the microwave) and mix or cream with milk. (Reserve).
Let's ride: Clear a little of the cream, it does not form, and grind the rounds, not coffee, you are placing them until you cover or cream, clear or cream again and make litters until you finish as the last litter.
Clear ganache on top.
If preferred, decorate with granulated or chopped (grated) chocolate. Mild for geladeira and serve bem gelado. It's sensational.