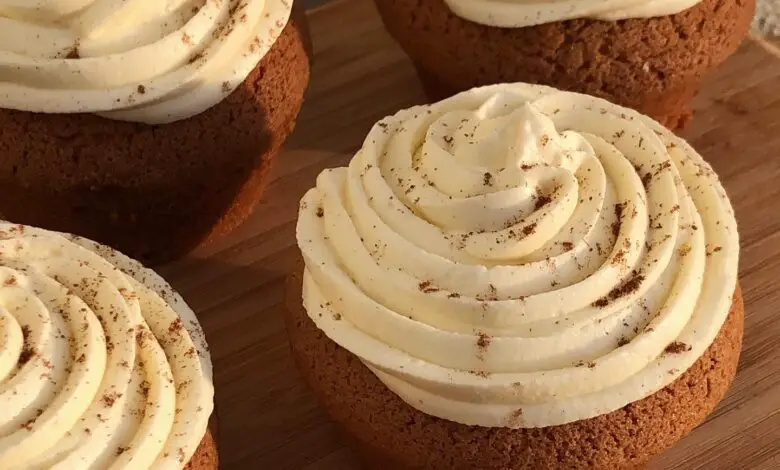 cupcakes (makes 8):
80g caster sugar
80g light brown sugar
1 egg
60ml yogurt
60ml oil
tsp vanilla
180g plain flour
1/2 tsp baking powder
1/4 tsp baking soda
tsp ground cinnamon
1/2 tsp ground ginger
1/4 tsp mixed spice
frosting:
60g butter, softened
100g icing sugar
80g cream cheese
sprinkle of chai mix
1. preheat your oven to 180c fan.
2. measure out your dry ingredients (flour, baking powder, baking soda cinnamon, ginger and mixed spice) in a bowl and set aside.
3. in a separate bowl, beat both caster and brown sugar with the egg until light in colour (2-3 mins). next add your oil, vanilla and yoghurt and mix until well incorporated.
4. sift in your prepared dry ingredients and mix until just combined. add a splash of milk if the mixture looks too thick.
5. spoon mixture into greased muffin tin.
6. bake for 15-18 minutes, a skewer will come out clean once done. allow to cool while you make the frosting.
7. for the frosting, cream your softened butter until light in colour before gradually adding in the icing sugar until smooth. add in the cream cheese and mix once more. pipe onto your muffins and sprinkle with additional chai spices.