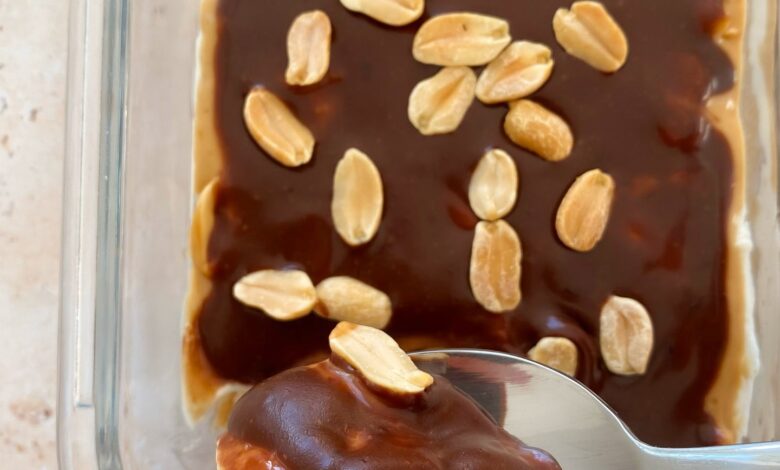 Base: 🍫🥜
2 weetbix, crushed (or GF weetbix)
125ml almond milk
1 tbs sweetener (maple syrup or natvia)
Cream:
160g salted caramel yopro (or coconut yoghurt)
15g salted caramel almond protein (discount: amb-Miranda)
Caramel:
1/2 tbs runny peanut butter
1 tbs sugar free maple syrup
Chocolate:
10g milk chocolate, melted
1 tbs almond milk
Method:
1. Crush weetbix in a bowl and mix in the almond milk and sweetener.
2. In a seperate bowl, mix together yoghurt & protein powder. Spread over the weetbix.
3. Mix peanut butter and maple syrup together and spread over the yoghurt.
4. Mix melted choc and almond milk together until smooth and spread over the caramel. Optional to sprinkle with chopped nuts.
5. Place in the fridge for minimum 1 hour or overnight.
Macros (without peanuts):
336 cals, 31g P, 30g C, 9g F
Macros (with peanuts):
390 cals, 33g P, 32g C, 13g F