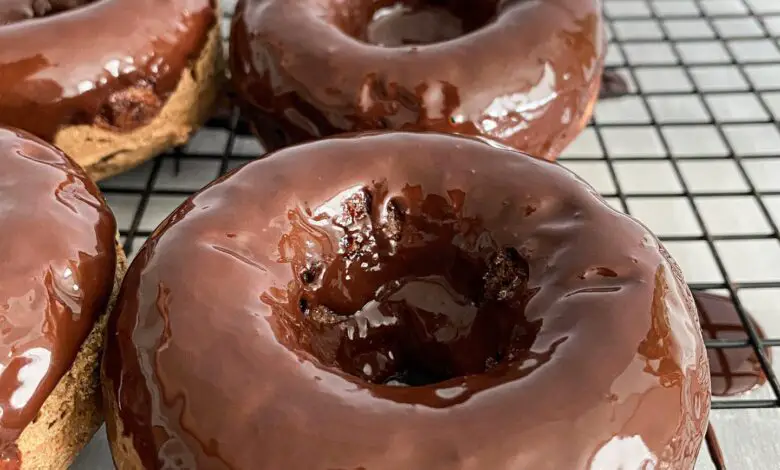 Ingredients:
1 1/2 cup oat or whole wheat flour
1 teaspoon baking powder
1/2 teaspoon baking soda
1/2 teaspoon cinnamon
2 large bananas, mashed
1 egg
1/2 cup coconut sugar
1/2 cup creamy almond butter
1 tablespoon almond milk, more as needed
2 teaspoons vanilla extract
1 cup carob chips, melted
Directions:
1. Preheat oven to 350F. Prepare donut pan with spray.
2. In a large bowl, mix together flour, baking powder, baking soda and cinnamon.
3. In another bowl, mash bananas, egg, coconut sugar, creamy almond butter, almond milk and vanilla.
4. Add dry into wet ingredients and stir until combined.
5. Transfer better into donut pan until 2/3 full. Bake for 13-14 minutes or until a toothpick inserted in center comes out clean.
6. Allow donuts to cool in pan for 5 minutes and melt carob chips in a microwaveable bowl.
7. Dip donuts into melted carob chips and place on cooling rack.