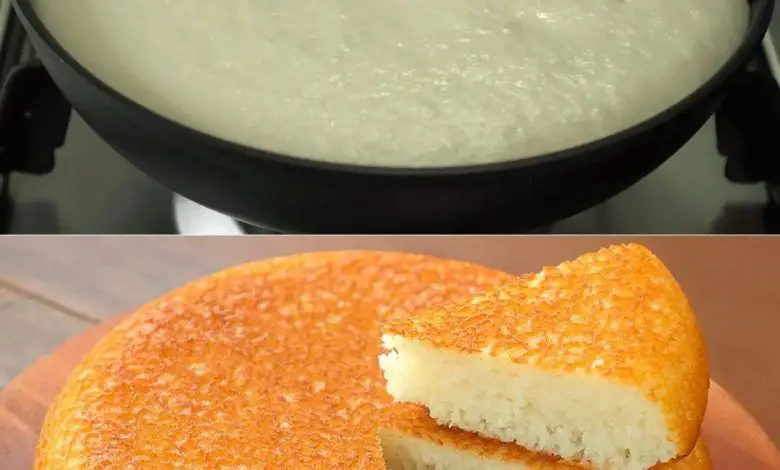 RICE BREAD WITHOUT OVEN
Making rice bread without an oven is a creative alternative for those looking to enjoy this gluten-free option. To prepare it, you'll need rice flour, water, salt, and a non-stick pan. Begin by mixing the rice flour with water and salt to create a batter. Heat the non-stick pan and pour a ladle of the batter into it.
Ingredients:
200g rice powder
230ml warm milk
4g instant dry yeast
20g of sugar
10g olive or sunflower oil
3g of salt
Preparation:
1. Dissolve the yeast and sugar in a bowl. Cover the rice flour with salt. Mix all ingredients
2. As each rice flour has a different moisture content, add the milk little by little while mixing.
3. Next, add the olive oil. Stir until well integrated.
4. Let the dough ferment in a warm place until it has doubled in volume.
5. The mixture will have many bubbles, stir them to eliminate the gas.
6. Place a 20cm frying pan over medium heat and heat it for a few seconds.
7. 7. Grease the pan with cooking oil. Pour the batter and tap the pan to distribute it over the entire surface.
8. Next, place a lid of aluminum foil over the pan and let it ferment again for 20-30 minutes.
9. Replace the lid and turn on low heat.
10. Let cook for 10-13 minutes. If the top of the bread is hardened, tip the bread onto a plate and return it to the pan.
11. Cook the back over low heat for 5 or 6 minutes. And ready!