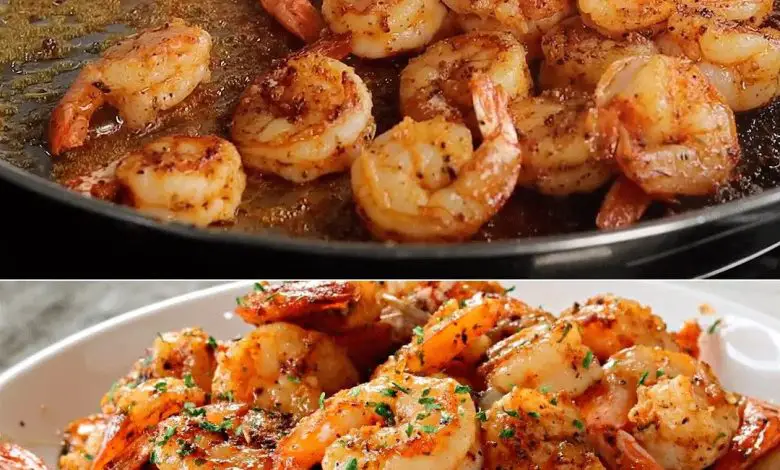 Shrimp with garlic and butter
Butter Garlic Shrimp is a delicious seafood dish. The shrimp are cooked in a rich sauce of melted butter with minced garlic, creating a mild, flavorful flavor. This classic recipe is a popular choice in international cuisine.
Ingredients:
• 500 grams of large shrimp, peeled and deveined
• 4 tablespoons of butter
• 4 cloves of garlic, finely chopped
• 1/4 cup of white wine (optional)
• Juice of 1 lemon
• Salt and pepper to taste
• 2 tablespoons chopped fresh parsley (optional)
• French bread or baguette (to accompany)
Passed: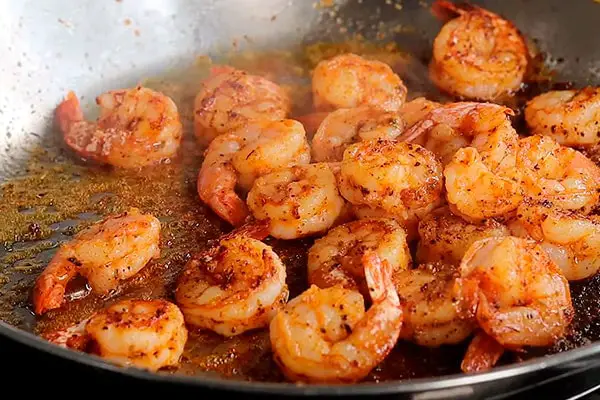 Be sure to properly defrost and clean the shrimp before cooking. Garlic and butter will enhance its flavor.
Step 1
Rinse the shrimp under cold water and pat dry with kitchen paper. If they are frozen, be sure to thaw them before using them.
Step 2
In a large skillet, melt the butter over medium heat.
Step 3
Add the shrimp to the pan and cook for about 2-3 minutes on each side, or until pink and cooked through. Remove the shrimp from the pan and place them on a plate.
Step 4
In the same pan, add the minced garlic cloves and cook for 1-2 minutes until fragrant, but be careful not to brown them too much as they could become bitter.
Step 5
Optionally, pour the white wine into the pan and stir to deglaze, scraping up any browned bits from the bottom. Cook for 1-2 minutes so the alcohol evaporates.
Step 6
Return the shrimp to the pan and stir to coat them with the butter and garlic. Cook for a few additional minutes until shrimp are heated through.
Step 7
Squeeze the lemon juice over the shrimp and add salt and pepper to taste. Stir to combine all the flavors.
Step 8
If desired, sprinkle fresh chopped parsley over the shrimp for a touch of extra color and flavor.
Step 9
Serve the garlic butter shrimp immediately, accompanied by French bread or baguette to dip in the delicious garlic butter sauce.
Enjoy your butter garlic shrimp! This recipe is perfect as an appetizer or main dish accompanied by rice, pasta or a salad.