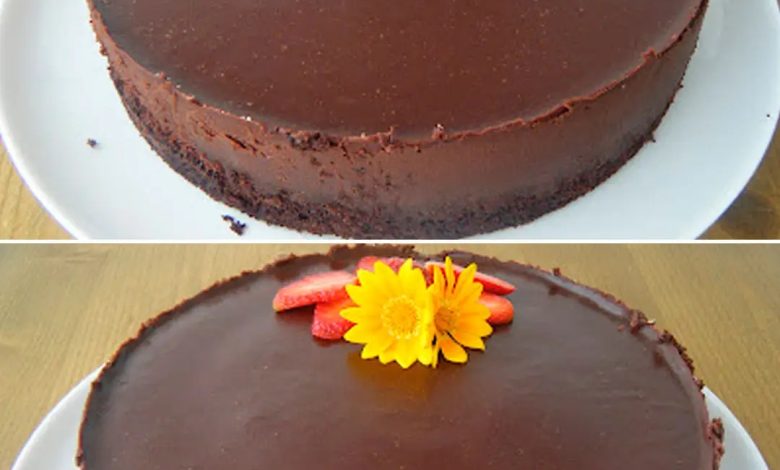 Coca Cola and Chocolate Cake
If you love desserts, you will really like the Coca Cola and Chocolate Cake. Because it is a rich, spongy cake with a very soft texture. Furthermore, the combination of these ingredients makes all their flavors stand out and is a delight on your palate. That is why, on this occasion, we have brought this recipe so that you can surprise your family and friends. Especially during a birthday or special celebration.
Ingredients
You can buy the ingredients that you will need to prepare the Coca Cola and Chocolate Cake in any supermarket. In fact, you will probably have the vast majority of them in your kitchen pantry. These are:
• 4 large eggs.
• 200 grams of cocoa powder.
• 1 tablespoon instant yeast.
• 200 grams of granulated sugar.
• 150 milliliters of oil.
• 150 milliliters of Coca Cola.
• 250 grams of wheat flour.
• 100 grams of powdered sugar to decorate.
Steps
The steps you must follow to prepare the Coca Cola and Chocolate Cake are simple. That is, it does not require you to be a pastry expert to make this dessert. In addition, you will only need the oven, a manual or electric mixer. The procedure to be carried out is as follows:
Step 1
In a bowl, place the sugar and eggs, then with the help of the mixer begin to mix for a couple of minutes until it doubles in volume.
Step 2
Slowly add the oil and continue beating so that all the ingredients are mixed and the mixture is uniform.
Step 3
In another container place the dry ingredients, these are; flour, cocoa powder and yeast. Subsequently, you mix so that they are all integrated.
Step 4
Add the previous mixture to the preparation in step 2, but slowly and continue mixing to form a homogeneous mass. Add the Coca Cola little by little and continue mixing.
Step 4
Grease a round mold approximately 27 cm in diameter and preheat the oven for a few minutes. Add the prepared mixture and put in the oven for about 40 minutes or until you insert a toothpick and it comes out dry. Then, let it cool and decorate with powdered sugar.
Finally, you now know how to prepare the Coca and Chocolate Cake. Thus, you can enjoy a rich and fluffy dessert. You can consume this during a snack, after a delicious meal or to celebrate a special moment. Remember to leave us all your comments and opinions.