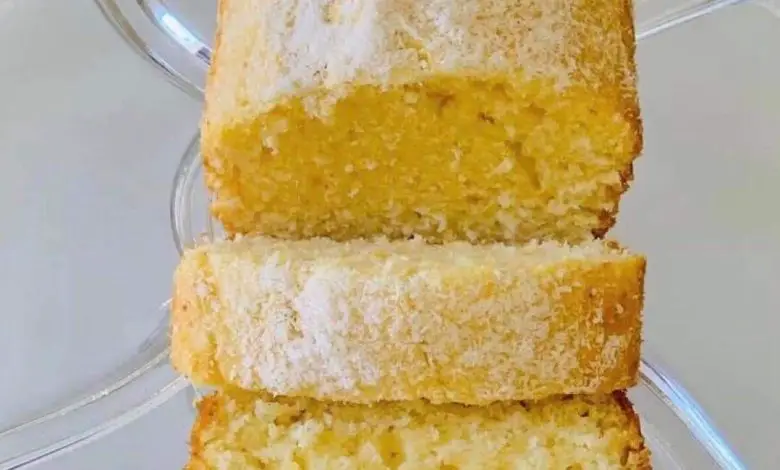 LEMON COCONUT LOAF
The Lemon Coconut Loaf is a delicious and moist dessert that combines the tangy flavor of lemon with the tropical taste of coconut. This loaf is perfect for those who enjoy the combination of citrus and coconut in their baked goods. The recipe starts with a simple batter made from all-purpose flour, baking powder, baking soda, salt, softened butter, and granulated sugar.
INGREDIENTS
1 cup flour ( All purpose or cake )
1/2 cup white sugar
1/2 cup desiccated coconut
1/2 cup unsalted butter
1/2 cup milk
2 eggs
Finely grated lemon peel from 1 lemon
2 Tbsp freshly squeezed lemon juice
1 & 1/2 tsp baking powder
1 tsp vanilla essence
1/4 tsp salt
Note : All ingredients should be at room temperature. Don't use cold ingredients.
INSTRUCTIONS
Preheat the oven to 180°C.
1. In a large bowl add sugar , butter and the grated lemon peel. Beat until light and fluffy.
2. Then mix in one egg at a time .Add vanilla essence , milk , fresh lemon juice and mix well .
3. Sift in the flour, baking powder and salt .Mix until the dry and wet ingredients are well combined. DO NOT OVER MIX.
4. Lastly add in coconut. Mix gently.
5. Line the loaf pan with parchment paper . Pour the batter (mixture). Sprinkle some coconut on top .
Bake in a preheated oven for 25-30 minutes or until well baked .