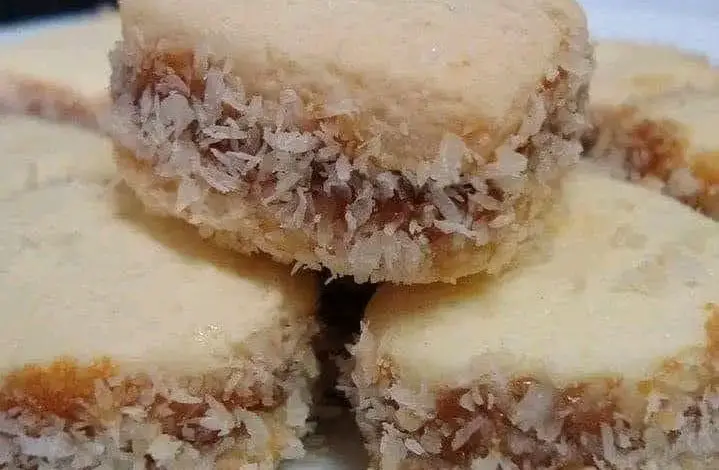 Easy Cornstarch Alfajor
Cornstarch alfajores are a delicious and classic South American treat. They are made with two soft, cornstarch cookies that are filled with gooey dulce de leche (a caramel-like spread) and rolled in coconut.
– Ingredients:
100g margarine
1/2 cup of sugar
4 gems
Zest of 1 lemon peel
1 and 3/4 cups cornstarch
1/2 cup flour
1 teaspoon yeast
– Preparation mode:

Beat margarine with sugar and egg yolks.  Put the grated lemon, starch and flour sifted with the yeast.
Mix well and let sit for about 15 minutes. Divide the dough, roll it out, not too thin.
Cut with a mug or cookie cutter. Bake in a pan dusted with flour