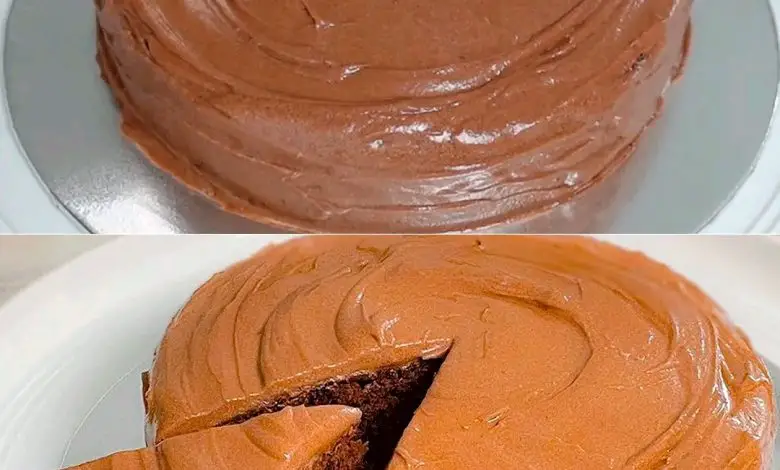 HOMEMADE SACHER CAKE 😋
The cake consists of a dense chocolate cake with a thin layer of apricot jam in between two halves, coated in dark chocolate icing on the top and sides. It is traditionally served with unsweetened whipped cream.
Ingredients:
65 gr 70% cocoa chocolate
80 gr butter
95 gr of pastry flour
100ml milk
10 gr cocoa powder
6 eggs of approximately 60 gr
110 gr sugar
1 g salt
Vanilla
For the glaze:
125 gr sugar
100ml water
50 cocoa powder
75 gr 70% cocoa chocolate
75g butter
apricot jam
For the ganache:
200 g chocolate
100ml cream
Preparation:
1. The cake in this recipe is one of the seven wonders of the world. To make it perfect we must have the necessary tools.
2. We turn on the oven, we put it at 180º. In this way, it will be perfect to receive our sacher cake.
3. We can prepare the mold at the same time, grease it with butter or use a non-stick mold.
4. The most complicated part is to get hold of all the ingredients, those of a conventional chocolate cake.
5. We can add the jam or jam that we like the most. Despite the fact that Jordi Cruz says he is not a pastry chef, this recipe has become addictive.
6. The key to the cake is to beat the egg whites until stiff. Mix the egg yolks with the sugar. While the cocoa melts.
7. To the yolks we will add the flour, the milk and the rest of the ingredients, together with the butter at room temperature.
8. With the dough ready that the chef flavors with vanilla, we are going to bake it at 180º for about 35 minutes.
9. We can prepare the glaze with the butter melting with the chocolate in a bain-marie or in the microwave.
10. With all the prepared ingredients we fill the configured cake. Carefully split it in two and place the jam.
11. Above we cover the glaze and then add the ganache. Cruz has prepared a chocolate and cream ganache that doesn't need anything else to succeed.