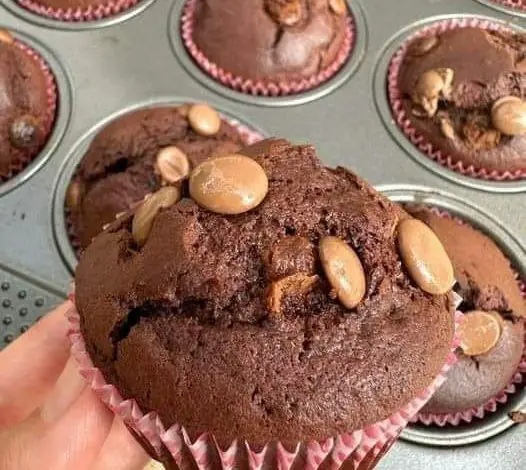 CHOCOLATE MUFFINS
Chocolate muffins are a delicious and easy to make treat that is perfect for any occasion. Here is a recipe for chocolate muffins that is sure to please:
INGREDIENTS
2 eggs
90g of sugar
85g melted butter
120ml of milk
160g flour
40g unsweetened cocoa powder
1 packet of baking powder
Pinch of salt
100g chocolate chips
INSTRUCTIONS
In a bowl, mix the eggs and sugar well, then add the melted butter, mix, after pouring the milk, mix again, then add the flour, the cocoa, the baking powder, the sifted salt, mix the preparation well, finally add the chocolate chips mix for the last time.
Pour the preparation into the cassettes, put a few pieces of dark chocolate on the muffins.
Preheat the oven to 200 degrees for 5 minutes.
Then lower the temperature to 180 degrees for 15 to 16 minutes.
At the exit of the oven add some chocolates on the muffins (like me), for more delicacy.