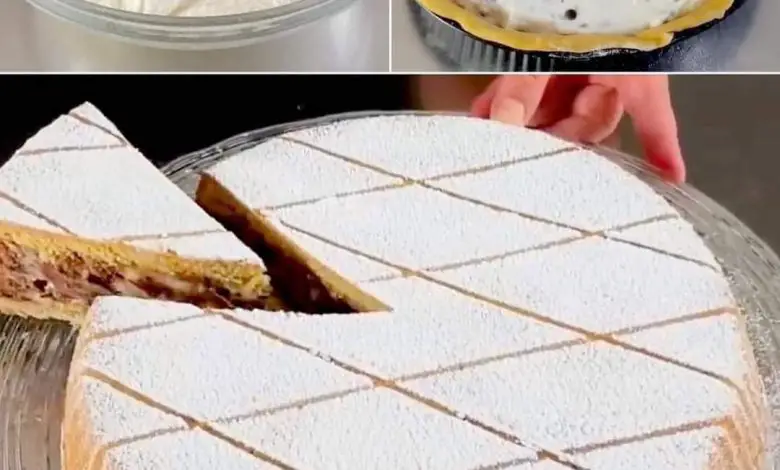 CAKE WITH CREAMY FILLING 😋
INGREDIENTS
For the filling:
750g ricotta cheese
150g of sugar
120g of chocolate chips
60g candied orange
10g of dry biscuits

For the shortcrust pastry:

2 medium eggs
300 g flour
100g of sugar
80g sunflower seed oil
8g vanilla baking powder
ELABORATION
Make the filling by mixing together ricotta cheese and sugar, then add candied orange and chocolate chips.
Let cool in the fridge.
Now make the shortcrust dough by mixing baking powder and flour.
Then beat the eggs and sugar, add oil and vanilla too.
Lastly, add the powders all at once and mix with a spatula.
When the flour is completely absorbed, knead until you get a soft and smooth dough.
Place the dough in a bowl and let rest for 5 minutes.
Divide shortcrust dough in half and roll out half on a floured work surface with a rolling pin.
Place the dough in a buttered pan with some parchment paper on the bottom.
Poke a few holes with a fork, then make a thin layer of crumbled cookies.
Now fill up with the ricotta cream cheese you made earlier and sprinkle with some more biscuits.
Lastly, top with more shortcrust pastry, sealing the edges, and poke a few holes in the top.
Bake in a ventilated oven preheated to 175 degrees for about 50 minutes.
Let cool completely before serving and decorate with powdered sugar.