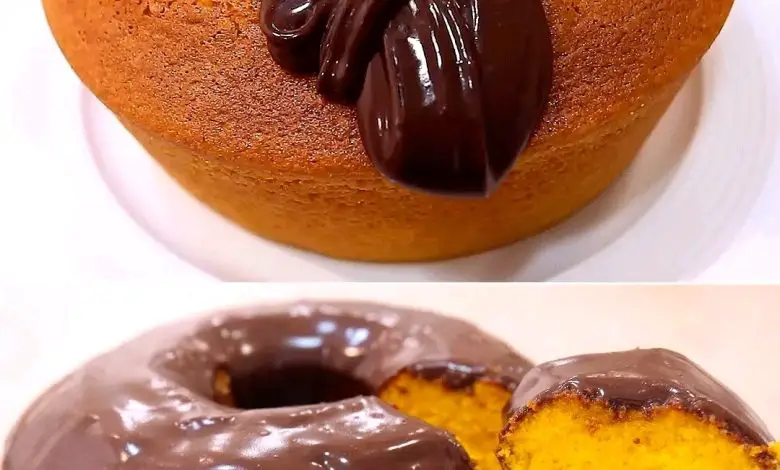 CARROT CAKE WITH CHOCOLATE COVERAGE 😋

Ingredients:

1/2 cup (120 ml) olive or sunflower oil
3 large carrots cut into pieces
4 eggs
400g (2 cups) sugar
300 g (2.5 cups) wheat flour
15 g (1 tablespoon) baking powder (Royal Baking Powder)
Coverage:
1 tablespoon unsalted butter
3 tablespoons of powdered chocolate (Nesquick or Cola cao)
1 teaspoon of sugar
5 tablespoons of milk

Preparation:
Add the chopped carrots, oil and eggs to the blender. Beat for about 5 minutes.
Add the sugar and also beat for 1 minute.
Place the dough in a large bowl and add the flour a little at a time and the yeast as well. Mix everything well.
Preheat the oven to 180ºC (350°F) and bake for about 40 minutes (until a toothpick comes out clean from the center of the cake)
For Coverage:
Mix all the ingredients in a small pot and bring to a simmer. Don't let it stick to the bottom – you have to keep stirring the mixture.
After about 5-10 minutes, place the topping on top of the cake (fresh from the oven)
Let cool a little and enjoy!